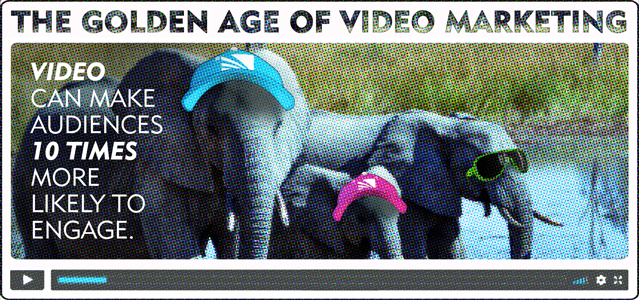 "All right, so here we are in front of the elephants." Not the most epic of opening lines, right? But those words by YouTube co-founder Jawed Karim commenced 18 seconds of Zen at the San Diego Zoo back in 2005, in the first-ever YouTube video.
Flash forward 10 years: Facebook's CEO Mark Zuckerberg streamed a public Q&A and said we were entering the "golden age of video" over the next five years.
All right, so here we are in the age of video marketing. What do brands need to know and do to find their own video Zen?
2017: The year of video marketing
HubSpot and HighQ used a nifty infographic to explain why businesses should focus theirmarketing efforts on video in 2017, saying the year of video marketing has arrived.
When you consider 78% of us watch videos online at least every week, it's no wonder brands and marketers want to be part of all that screen time.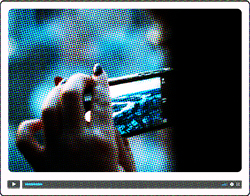 Here at Lightspeed, we're seeing the video marketing trend come to life. More of our clients are wanting to incorporate video into their overall content marketing plan, tapping into video's power to motivate, entertain and connect with audiences.
Vidyard's recent Video in Business Benchmark Report analyzed data from 250,000 videos and 600 million video streams. The report found the four most common types of business videos are explainer videos, product demos, how-tos and testimonials.
That sounds about right, though we would add event videos to the most often used list. Think teasers, openers, session intros and highlight reels. Event videos bridge the worlds of digital and live venues, and extend the reach of your message far beyond your event's moment in time.
Make a human connection
Read any articles lately about brands trying to humanize themselves and make emotional connections with their audiences? It's all the rage. Heineken's Worlds Apart video won rave reviews for bringing together strangers with polar-opposite beliefs, inviting them to build a bridge and get over it – over a beer.
Team Lightspeed wants you to know we're people, too. We launched our Light Wisdom video series this year not only to offer useful tips, but also give you a peek into the personalities of our team members who embody our brand.
Nowhere did we feel the humanity of a brand more than the video we co-produced this year with Drawbridge Media for the American Heart Association (AHA). The American Heart Association – Triangle Go Red Survivor Video captured the story of Jennifer Campbell's courageous struggle as well as the importance of the AHA in her life and that of her son's. The heart-wrenching interview left us equal parts teary-eyed and inspired.
Those are the projects – and human connections – we never forget.
Video means business, too
For video marketing to be effective, making a human connection isn't enough. More than half of marketing professionals worldwide name video as the type of content with the best return on investment.
Not convinced? Sit back and soak in this stat fest: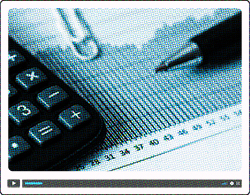 With stats (and bullets!) like these, you know video marketing means business.
Remember video's recall value
Now, a quick test – think of singer Adele plus James Corden of The Late Late Show. What do you picture them doing? Unless you did a serious digital detox last year, you're thinking of the two Brits singing Carpool Karaoke in the most viewed YouTube video of 2016.
Can you remember a video you've watched in the last month? If so, you're in the 80% group who can, according to HubSpot. Video has serious recall value, able to activate two of the senses with visual cues, sound and (sometimes) music.
By activating the senses, video delivers your message in a way our brains are wired to remember. Viewers retain 95% of a message when they watch it in a video, compared to just 10% when reading it.
This memorable aspect of videos makes them a must-have part of your overall marketing or communications plan.
Get social with online video
Not only do we remember videos, we also can't wait to share them. Adding video to your social media mix can make audiences 10 times more likely to engage and share your post.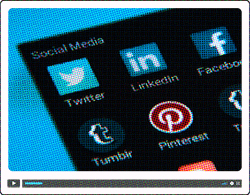 According to Social Media Examiner's 2016 Social Media Marketing Industry Report, 60% of marketers used videos in their social media marketing last year – and nearly three out of four marketers plan to increase their use of videos.
Remember Mark Zuckerberg's comment? His prediction about video's golden age is playing out on Facebook, where a video receives, on average, 135% more organic reach than a Facebook photo.
Beyond that, Animoto recently surveyed 1,000 consumers and nearly two-thirds said watching a marketing video on Facebook had influenced a purchase decision in the last month.
If it's the golden age of video marketing, it's the platinum age of social media marketing with video.
Just be you
Our closing piece of advice about video marketing is this: don't get crazy and stray from your authentic brand. Know what your brand represents, and make sure your video marketing strategy aligns accordingly.
Gartner for Marketers contributor Chris Pemberton gets it, saying:
Don't forget to consider what makes sense for the larger brand archetype. For some companies, an authentic, intimate product demonstration would feel off-brand, while a more polished video would be on target for the audience and message. …Marketing leaders must have an innate understanding of the core characteristics of their brand and how marketing video aligns to the brand."
Ready to find your video marketing Zen? Contact us at [email protected]
For more about video production and to see our work, read: