American Heart Association – Triangle Go Red Survivor Video
OVERVIEW
Founded in 1924, The American Heart Association (AHA) is the nation's oldest and largest voluntary organization dedicated to fighting heart disease and stroke. Their mission is to help people understand the importance of healthy lifestyle choices. In addition to routinely providing treatment guidelines to healthcare professionals to help them provide quality care to their patients, they also work tirelessly to improve the lives of all Americans by providing public health information.
CHALLENGE
The Triangle Chapter of The American Heart Association came to us with a request to produce a survivor story video for their Go Red for Women campaign. More than just a promotional video for the good work done by the AHA, the video also needed to be a call-to-action for women everywhere – an inspirational story of hope, perseverance and awareness.
SOLUTION
With the team at Drawbridge Media, we worked closely with the Triangle Chapter to outline their needs and expectations for the video. Once armed with clear objectives, we were introduced to Jennifer and her inspirational story.
We spent hours talking with Jennifer, collecting old home movies and photos, to get a full picture of her incredible story. Jennifer's story is one that had to be told, and a story that we knew we had to do justice.
To do so we needed the latest in video technology. Shooting on 2 Red Epic Cameras at 5K resolution, alternating between 24fps and 48fps to give the footage a cinematic feel, was just the beginning. We also used a DJI Phantom 4 Drone, shooting at 4k resolution, and a DJI Ronin Gimbal Stabilizer for the bicycle shots. The Ronin gimbal allows for smooth tracking shots, eliminating the bumps and shakes of a typical handheld camera that would detract from the message.
The resolutions of 4k with the drone and 5k with the Epics allowed us to deliver a polished final while maintaining the cinematic integrity even under compression.
Through a heart-wrenching interview that left us equal parts teary-eyed and inspired, we captured the story showcasing Jennifer's struggle as well as the importance of the AHA in her life and that of her son's.
It's the story of a courageous woman and her painful journey with heart disease. It's a story that highlights the need for continuing education, awareness and research funding. It's a story that showcases the special love of a mother for her son.
It's a story we are honored to help tell.
"
Working with the team at Lightspeed is fantastic. Their creativity and boundless energy married with skill and organization is truly inspiring. The entire process from the work they put in before producing our 2017 Triangle Go Red for Women Survivor video to the actual video shoot and completed product was nothing short of amazing. They took our vision and created something even better than we could have possibly imagined."

– Triangle Go Red For Women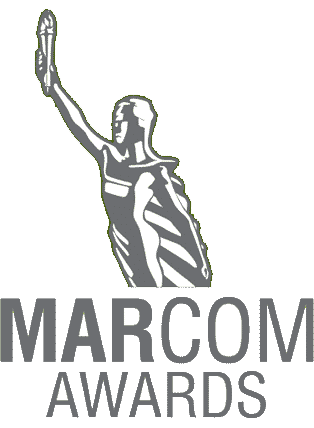 2017 Gold MarCom
Video – Nonprofit