Fun People Who Love the Work We Do
Creative, driven, fun-loving – The Lightspeed team is an embarrassment of professional riches. Our tight-knit team is passionate about our work. It's a unique situation that we don't take for granted and we work like hell to make sure it can continue. We know that energy is conveyed to the people we engage with every day, both our own team members and our business partners.
Need to get in touch? Do you want that feeling? Please email us at [email protected].
THE CRUSHERS
x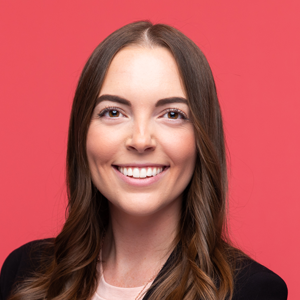 Briana Fahmie
Event & Logistics Lead
From her teenage years, Briana knew that she wanted to be within the chaotic world that was events. Whether it was weddings, parties, or meetings, she knew her type-A organizational energy needed to get out into the world and bring other people's celebratory visions to life. California State University, Chico was just the place to expand her techniques to approaching client relations, brand focused experiences, and to even impress that Recreation Administration & Event Management majors can crush Finance and Calculus courses.
Briana's background and focus on the customer experience, paired with her obsessive attention to detail and organization, has allowed her to excel in the event industry, as well as create memorable experiences for Lightspeed clients. She continually becomes the go-to girl to get s*@! done.
Growing up in the Bay Area and going to college in Northern California, Briana knew travel and seeing the world would be the key to happiness and fulfillment. When she's not selecting the most delicious menus for her clients, she's extending her travel on a quest to taste all the cacio e pepes of the world. There also isn't a Coca-Cola out there that she'd turn down.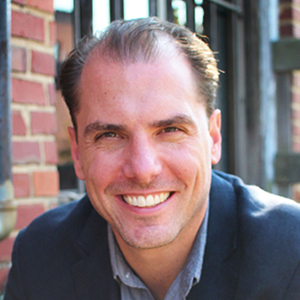 Rob Johnson
Managing Director
Rob is a passionate advocate for smart marketing and sharp communications that help cut through the clutter to deliver a real, measurable impact for people and organizations.
Rob has particular expertise in interpersonal communications, and is recognized for his ability to breakdown complex realities into simple, memorable and actionable pieces, helping CEOs and other executives from Fortune 100 companies to small businesses craft their strategic vision, strategy and messages.
The marketing and communications consultancy Rob founded, Lightspeed Marketing Communications, is focused on helping customers empower their marketing and communications efforts by marrying traditional strategies with the latest trends such as social media, video and mobile.
A native Midwesterner, Rob cut his teeth in the world of journalism working in both print and broadcast media before making the jump to the corporate world. Rob is married with two German Shepherds, lives in the Raleigh-Durham area of North Carolina, and has adopted many Southern traditions such as fried okra, taking naps, and SEC football.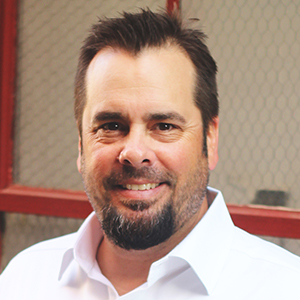 Bryan Meyer
Event Operations
Bryan leads event operations and registration development for Lightspeed. He manages vendor deliverables and oversees all logistical components.
Event logistics responsibilities include leading client event marketing teams in event strategy, planning, and execution. He plays an active role in budgeting, financial management, and process improvement.
Registration management responsibilities include registration framework development, process management, housing and session management, financial management, reporting and administration and on-site deployment. His background includes managing event registration and event management for eBay, Cisco, Juniper Networks, Samsung, McAfee, NetApp, AVAYA, and Facebook, to name a few.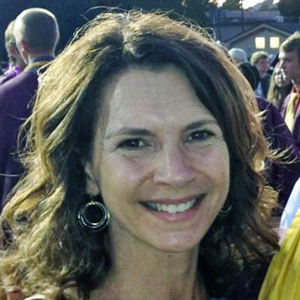 Donna Baum
Project Manager
Donna is an event management professional with more than 20 years experience in leading and producing best-in-class corporate event marketing programs. She has an exceptional ability to relate with clients, constituents and partners at a deep level and build long-term, trusted relationships which enable understanding, performance and growth.
At Lightspeed, Donna is responsible for leading up the project management team. We rely on her to keep projects on time and on budget and to manage a lot of our vendor relationships and oversee our consultants. Her background includes producing large scale conferences and executive level events and advisory boards for Cisco and Facebook.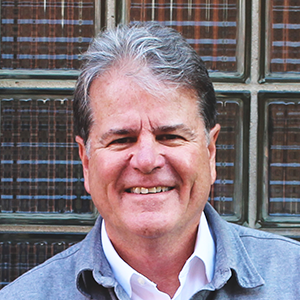 Michael Benedict
Director, Application Development
Michael is responsible for everything technical at Lightspeed Marketing. All of our applications have been created and refined by Michael and his associates. His expertise with management of user-facing web applications and high scale, high volume data platforms is what excelled him as a Sr. Data Manager for the Travel, Meetings and Events group at Cisco. He is responsible for managing our extended team at Digital Fortress and oversees the web development team.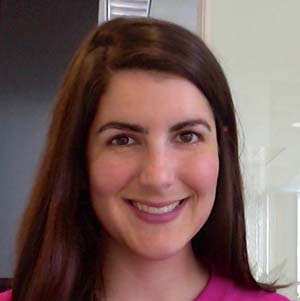 Lesley Foster
Web Development
Lesley is responsible for front-end web development for Lightspeed, specializing in UI that blends our custom event management tools with the unique look and feel of our clients' brands. At age 14, her dad handed her a copy of "HTML for Dummies", and she's never looked back. She thrives on design that is simple yet intuitive, clean and contemporary, and is inspired by the execution of design as a digital narrative.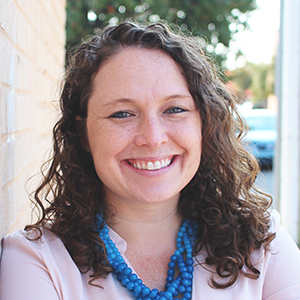 Erin Huckaba
Creative Director
Erin is an award winning, professionally trained, speedy visual problem solver who specializes in multimedia graphic design. As our creative team lead, Erin directs the creative talents at Lightspeed to create unique, detail infused, in-house solutions for a growing list of businesses of all sizes. From concept to design, to execution she is dialed in to make sure our clients' brand integrity and marketing goals are successful.
It started with crayons for a child who loved anything artsy. From there it was onto Appalachian State where her affection for art turned into a passion for design that led her to becoming our creative lead. Her artistic expertise extends from multimedia graphic and web design production to painting and screen-printing. Erin's love for the arts extends to her husband, family, friends and dogs, but also onto items only a true artist can love such as acrylic paint, Smashing Magazine, and funk music.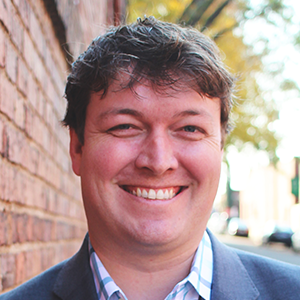 Billy Matiernan
Director, Events
Billy is a master of many things at Lightspeed Marketing. If he were bread, he'd be the Wonder Bread brand. He is the ultimate party facilitator. He is our event ninja.
From intimate customer meetings with top executives to 3,000 person conferences to on-line virtual events, Billy is the mastermind behind our event strategy and logistics business. Billy has his hand on the pulse of the meeting and event industry. His experience, combined with his creativity and knowledge on the latest trends enables him to produce award-winning events that drive real, tangible results for our clients.
A true North Carolina native, he is the state's self-proclaimed #1 fan. Billy lives in the Raleigh-Durham area with his wife and two Great Pyrenees. When he isn't busy facilitating great events for our clients, he can often be found on the curvy back-roads of North Carolina atop his Ducati Monster.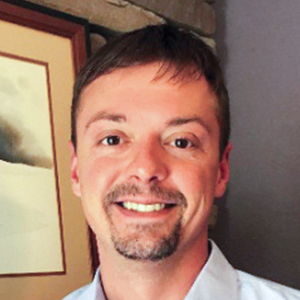 Andrew Stout
Communications & Content Development Director
Hemingway, Dostoevsky, Twain, Stout. Some may think this ranking of literary greats is a bit exaggerated with the addition of our own literary scholar, but we'll defend it to the death.
Andrew is our resident messaging and content development expert. His natural talent combined with his business experience in both large and small organizations gives him unique perspectives which he uses to create finely tuned messages that help drive our clients' go-to-market approaches, event strategies, and demand generation efforts.
In addition to being a literary genius, Andrew is also our token mountain man. He resides in a cabin atop Grandfather Mountain in Western North Carolina where he can often be found in front of his fireplace, MBA in Shakespearean Literature on the mantel, critiquing and pontificating on the day's writing with his cat Theo tucked in his lap.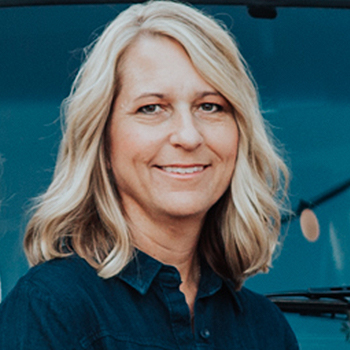 Suzanne Walburger
Registration Services
Some people are born to crush it in the events industry. When Suzanne was young her mother told her, "I don't know what it's going to be but when you grow up, you're going to manage something complex and you're going to be great at it." Well, her mom was right! Suzanne is Lightspeed's event registration, housing, and customer service guru.
Suzanne came to Lightspeed with an extensive background in high-level project management with both private and public organizations. She's proven herself to be an experienced leader with demonstrated capability to manage complexity, growth, change, and team development with a sincere dedication to process improvement, quality, and results. Suzanne is detail oriented and has an easy-going, welcoming nature and genuine interest in others. These characteristics enable her to share her expertise and offer a superb level of service in a professional yet congenial manner with unsurpassed attention to detail. She is extremely adept at establishing effective working relationships with diverse, uniquely talented, and sometimes quirky groups of people to foster collaboration toward mutual goals, enhance program offerings, adhere to project schedules, and deliver an exceptional outcome for clients.
As a native Californian, Suzanne loves the outdoors and is blessed to live within reasonable biking distance to the beach. When she isn't head-down managing large registration and housing projects, she can be found outside listening to music while gardening, biking, hiking, or cruising around town in her 1970 VW pop-top camper bus.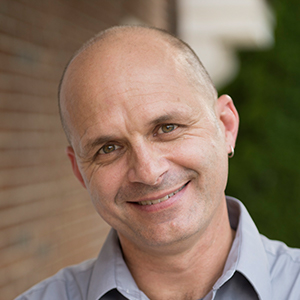 Todd Walker
Data Manager
When it comes to wrangling data and making order from chaos, Todd Walker hasn't met a cat he can't herd.
From his beginnings in photography and video, Todd transitioned to data management. This unique perspective and creative background gives him a better understanding of the importance of UX when dealing with data. For over a decade as a Filemaker developer, Todd has helped organizations transition from non-existent or antiquated data management systems to modern full featured applications. He understands that, like Lady Gaga, data management systems need to constantly reinvent themselves. And he's just the meat suit for the job.
Todd holds degrees from UNC-Chapel Hill Radio Television and Motion Pictures and The Brooks Institute of Photography. He currently lives in Hurdle Mills, NC with his Wife, 2 kids, 1 dog and too many cats. In addition to photography and scuba diving, Todd is also a Master Beekeeper.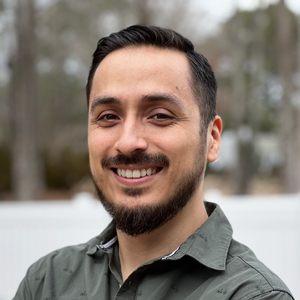 Carlos Rodriguez
Graphic Designer
Born and raised in Lima, Peru, Carlos is passionate about his craft as a graphic designer. Whether keeping up on the latest trends in the ever-changing world of digital design or bringing a client's complicated vision into crystal clear focus, Carlos puts his full energy into his creative efforts.
That same passion follows him out of his virtual office where he enjoys live music, soccer (futbol as he knows it) and traveling with his wife. Fluent in both English, Spanish and guitar, Carlos can often be found grooving to the latest reggae rhythms.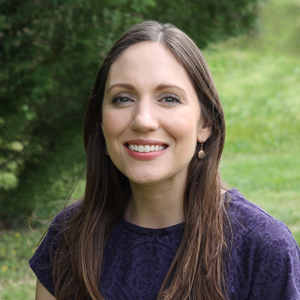 Heather Hefner
Graphic Designer
Heather worked in public relations for nearly five years before going back to school to pursue her passion, graphic design. Her design skills are enhanced by her background in public relations where she learned to pay attention to detail without losing sight of the client's overall business goals. Her nickname at the PR firm was "Grammar Hammer," and she now channels that enthusiasm for accuracy and precision into her creative work.
Prior to joining team Lightspeed, Heather spent a decade working as a graphic designer for web design, PR, marketing firms as well as small businesses and nonprofits.
Both NC State grads, Heather and her husband cheer for the Wolfpack. They live in the country with their two daughters and dog, a Sheltie mix. Heather leads her church's youth group along with her husband, volunteers as a portfolio reviewer for Wake Tech each spring, and cultivates her creativity through antiquing, crafting and drumming.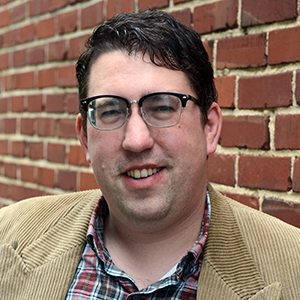 Michael McDaniel
Web Developer
Whether it's front-end or back-end development, the database or server layer, Duke or Carolina, Michael is comfortable working across the full technology stack thanks to over a decade worth of development experience (and being an Appalachian State University alum).
A North Carolina native, Michael spends his free time as an ambitious, if decidedly amateur, home chef, a connoisseur of all things horror and Sci-Fi, and a spoiler of pets.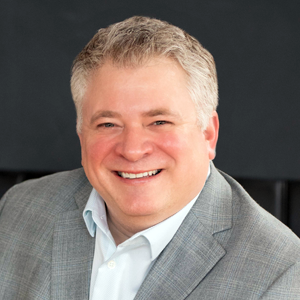 David Ulrich
Events & Tradeshows
What do you get when you mix an obsession for office supplies, a pension for perfectly crafted spreadsheets, spending weekends and holidays away from family, delivering on impossible last-minute requests from clients and the enjoyment of a good, cold, hours-old meal from room service? You get David Ulrich.
Ever since volunteering for his first event in 2003, David was hooked. That passion turned into an exciting career traveling the globe delivering high-touch event experiences to client and attendees alike. His motto is "you're only as good as your last event so always bring your A-game!" That he has done for major cruise lines, the auto industry, pharma, airlines, finance and even agencies throwing things into space.
Where on earth (or space) shall we go next?
Jennifer Healy
Senior Graphic Designer
Jennifer spent much of her childhood painting, drawing, and playing computer games. In high school she took a life changing graphic arts class. In that class, she discovered how to combine her love of art and computers, and never looked back.
As a member of the Creative Team at Lightspeed, Jennifer is a boss when it comes to typography and UI design for the modern web. Creating visually compelling solutions for clients is her happy place.
When not producing kick-ass designs, you can find her crushing naps, getting all the dog cuddles, and rearranging her furniture (again) in Durham NC.