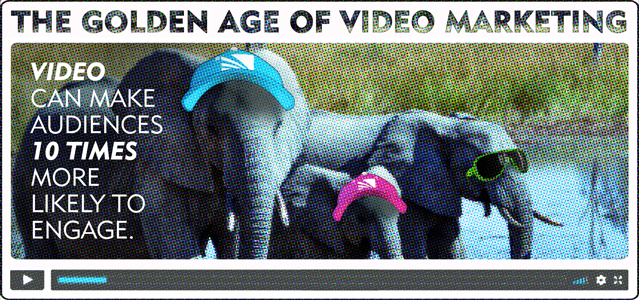 "All right, so here we are in front of the elephants." Not the most epic of opening lines, right? But those words by YouTube co-founder Jawed Karim commenced 18 seconds of Zen at the San Diego Zoo back in 2005, in the first-ever YouTube video.
Flash forward 10 years: Facebook's CEO Mark Zuckerberg streamed a public Q&A and said we were entering the "golden age of video" over the next five years.
All right, so here we are in the age of video marketing. What do brands need to know and do to find their own video Zen?