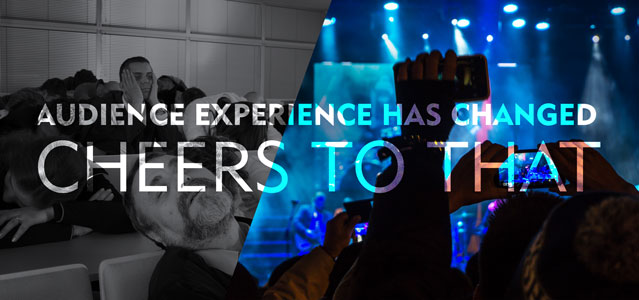 You want to make your event a "Wow!" for your audience, right? Engaging. Memorable. Above all, an event experience.
Let's set the backstory with an opening crawl (we're Lightspeed, we're allowed):
A long time ago, in a conference center far, far away.

It is a dark time for event attendees. Keynote speakers, entrenched behind their podiums, hit every bullet on their PowerPoint slides with relentless force.

In the darkness, audience members shift in their seats and cough in sequence. Dreaming of the scheduled agenda break.

The besieged event planner huddles backstage. A daring new hope glimmers for a brighter, engaging future…"
Why event planning is harder now – and much more awesome
Consumer expectations in our brave, new digital world have changed every aspect of event planning. Brands that have hosted the same event for many years now look for new ways to be more interactive and engaging – and provide a greater ROI not only for themselves but also their audience.
Content must connect emotionally. Formats must engage convincingly. If Microsoft's study is to be believed, a mere eight seconds tick by before you've lost your chance to capture the attention of today's audiences.
Been to a B2B or B2C event lately? Admit it – your social media notifications gave you a stronger dopamine rush than most in-person presenters or product demos you saw. That's a strong force (last Star Wars reference, promise) for event planners to strategize their way around.
Despite the headlines about millennials, brands are not just targeting the Kendall Jenner generation. Events must appeal to at least four generations in today's workforce. By offering blended and personalized experiences at your events, you can better engage with everyone who comes to experience your brand.
Think of events as your most experiential content marketing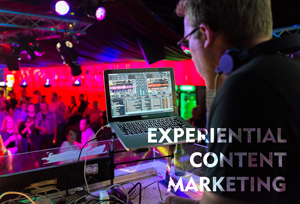 We humans crave experiences, and spending on experiences boosts our happiness even more than buying stuff.
That's fortunate for events, which blend experience with content like no other marketing channel. Garrett Huddy, former content marketing manager at Attend /Event Farm, explains:
"While it might be a bit unconventional to think of events as content, you absolutely should. Events can be powerful conduits for delivering content, and in-person events have been ranked as the most effective B2B tactic for content marketing six years in a row (CMI Benchmarks, Budgets, and Trends 2016)."
Cisco's 10-year-old Marketing Velocity event has evolved its content and format with the times.  The audience-centric format now has more interactive workshops than presentations. These workshops arm marketers from Cisco's resellers not just with tools and trends but also the knowledge and experience in how to use them.
By mixing education and entertainment, brands produce event gold. Lightspeed's Billy Matiernan, Director of Events and owner of the largest collection of badge lanyards we've seen, says:
"The best events are the ones that hit the perfect combination of content and education blended with experience and entertainment. People want to learn something they didn't know, and have fun doing something new. Preferably at the same time."
Cool tech makes content richer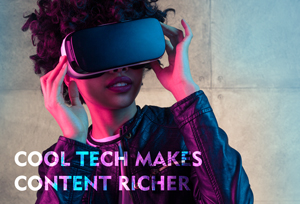 Brands are using new technologies to engage with attendees and create buzz about their events.
Five years ago, a hologram of Tupac blew everyone's mind at Coachella. This year at SXSW, National Geographic created an interactive experience with a hologram of Albert Einstein, part of promoting the new TV series "Genius."
Event producers are bending reality further with virtual and augmented reality experiences. According to IDC, 30 percent of Forbes consumer-facing Global 2000 companies will experiment with VR and AR marketing this year.
Even the traditional press conference is fair game for the new reality treatment. Intel equipped an entire auditorium with headsets to host its CES2017 press conference in VR.
Imagine other ways you can apply these technologies. Use VR to give your customers a sneak peek of upcoming events. Or combine augmented reality with gamification to create AR treasure hunts with real-world prizes.
Just don't chase the latest shiny new tech without a content strategy. Lightspeed Managing Director Rob Johnson gives this advice:
"If your content is lousy, don't expect technology to fix it. Content is still king. The best use of technology is to engage your audience in new ways with your great, relevant content."
Old school vs. new world: A graphic comparison
We can look back 20, 15 or even 10 years ago to see how far corporate events and audience expectations have come. If you recognize a lot of the "Then," don't worry. We won't ask your age.
Event Attendee Experience
 
THEN
NOW
Audience Engagement
Line up at a standing microphone for Q&A after 45-minute presentation
Ask real-time questions through your mobile app, then take part in Augmented Reality scavenger hunt
Content
Company-centric: Promote your products with latest speeds and feeds
Audience-centric: Empower your audience to capitalize on latest trends
Data Tracking
Count heads
Capture behavioral data such as dwell time for real-time insights about where people are spending their event time
Entertainment
 
Slot machines in nearby casino lounge
 
Bruno Mars in a private concert
Food Breaks
Sliced fruit, cubed cheese and rolled ham slices on crackers
Food trucks, dessert stations, specialty cocktails, and every gluten free, low carb and vegetarian choices imaginable
Format
Long presentations, broken up by longer panel discussions
Workshops, TED-style talks, pop-up events, lunch-and-learns
Gamification
Collect fun badge stickers
Earn points and virtual badges by attending sessions and trading addies with other attendees
Guest Services
Stand in line at information desk
Use your mobile app for 24/7 access to event updates, agenda, map, speaker info and dining choices
Networking
Over drinks before dinner
At on-site social media cafes
Social Media
Chatty reporters you invited to your event
Glowing social walls with attendees' real-time tweets, posts and shares
Swag
Memo pads and pens, made extra special with the host's logo
Power banks and other high-tech goodies, branded clothing and backpacks, eco-friendly products
#1 way to exceed event attendee expectations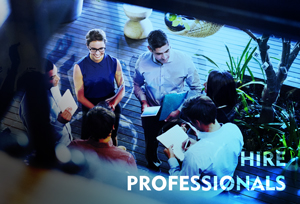 How do you get your audience to experience your brand in a way that's so engaging they want to tell their friends, share on social media and write glowing reviews?
The answer is: Hire professionals. The last thing you want is another Fyre Festival.
Lightspeed's years of event planning experience mean we know what works, what doesn't and what will work with the right mix of talent, processes and passion for creating event experiences.
Contact us at [email protected] to find out how our end-to-end event management services can turn your next event into a "Wow!" for your audience, and peace of mind for you.
For more about event experience, read: