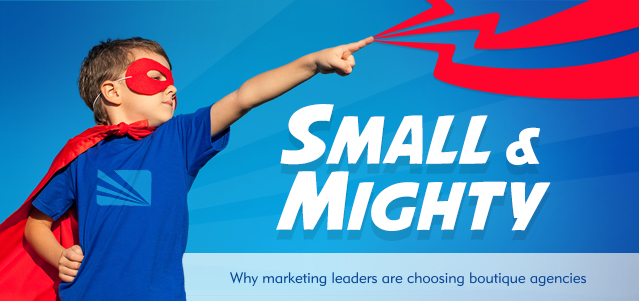 You remember the story of The Three Bears, right? Thanks to the classic tale of a trespassing, property-destroying minor who scared the crap out of a family of forest dwellers, we have the Goldilocks principle: When something is "just right," you know it.
Goldilocks knew what she wanted, and a nap in a big, uncomfortable bed with a cold bowl of porridge wasn't it.
Today, marketers are taking their own walk through the forest, trying to find their way among vendors that are increasingly in the too-big category.
Headlines tally the latest maneuvers in the consolidation game, where players either partner up or gobble up competitors in retail, high-tech, banking, and yes, even marketing and event management.
In the dizzying consolidation scramble, take a lesson from Goldilocks and focus on what is just right for your business. You'll find that bigger doesn't necessarily mean a better experience for you or your customers.
---
For responsiveness, agility and special skills, think small
When you think of words to describe what will solve your business and marketing problems, are rigid, hierarchical and one-size-fits-all among them?
Not likely. We'll go with agile, creative and personalized, every time.
Forbes CMO Network contributor Steve Olenski serves up seven benefits boutique firms offer that make them a better choice for CMOs of large and small enterprises alike. Not the least of which is what he calls "concentrated excellence." Steve says:
"Being small, boutique firms rely heavily on each member of the team. There's no room for mediocrity or laziness. Boutiques also don't have multiple divisions or managerial layers. …This flat organizational structure makes the team more efficient and earns clients better results."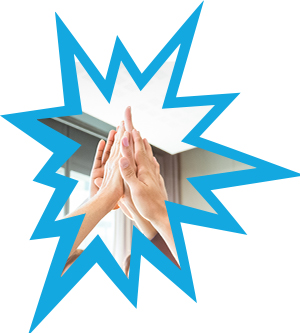 In a survey of more than 100 Gartner clients, marketing leaders described the best agencies as masters of agility, using descriptors including flexible, collaborative and responsive.
Gartner for Marketing Leaders Research Director Jay Wilson advises marketers to take a closer look at small and midsize firms to meet their needs for specialized skills and agility. He says:
"Small and midsize agencies can operate in ways that larger agencies, in particular agencies part of larger holding companies, cannot. The independence, agility, willingness to take risks and desire to make their mark for clients can make small and midsize agencies worth a look."
---
Smaller agencies go big on customer experience
In the Gartner survey, marketing leaders complained about their agency partners' "rigid processes, communication breakdowns, inefficient intra-network challenges and overall cost structures."
Yeah, nobody wants that.
For creative, collaborative partners who understand your business and know how to deliver a personalized customer experience, marketing leaders are turning to smaller, boutique agencies.
And we're crushing it.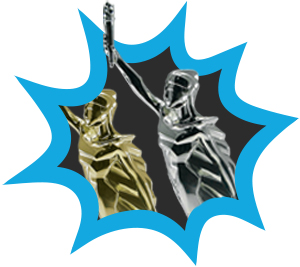 Team Lightspeed went toe-to-toe with the best event, creative, marketing and communications professionals in one of the largest, most-respected creative competitions in the world.
The result? Five top honors in the 2017 MarCom Awards for our work in strategic communications, marketing campaigns, video production, integrated marketing and creative design.
As much as we love what the Marcom Award judges thought about our solutions, what matters most is what our customers say about the experience we deliver. Cisco's Partner Marketing team says:
"Lightspeed brings a level of professionalism and brilliance that makes working with them a pleasure. Knowing they are on the case helps elevate our (Cisco Marketing Velocity) program to the next level, every time, which is why we've continued the partnership for 10 consecutive years."
---
Consolidation and choice for event registration services
Marketers looking for event management services have found consolidation has changed the landscape and left them with fewer choices.
Once upon a time, vendors of all sizes competed to provide event registration services, including the basics such as managing invitations, developing dedicated webpages and collecting registration fees.
Over the past several years, the Cvent conglomerate acquired many of its competitors. Then Cvent itself was acquired by Vista Equity Partners in 2016, the same year Cvent merged with industry rival Lanyon, also owned by Vista.
Bryan Meyer, Lightspeed's head of event operations and registration management, has been in the events biz for more than 20 years. He's witnessed the steady decline in the number of event registration service providers, due to consolidation. Bryan says:
"For the huge events, people think of Cvent, with a huge price tag to match. But the biggest player doesn't put the resources on smaller-to-medium events that a boutique agency like Lightspeed does. We focus on service, flexibility, customization and delivering an overall seamless experience for each attendee."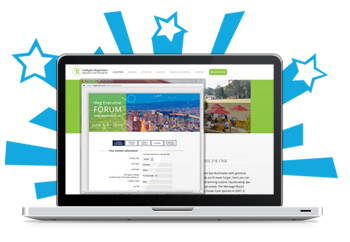 That seamless experience means delivering more than just the basics, without having to nickel-and-dime customers for changes in services. Our initial outreach guides attendees through a digital experience to register for the overall event as well as specific sessions tied to their interests, and even off-site activities where we can manage transportation to and from.
We match attendees to the right housing choices, learn their dietary preferences for menu planning, gather their shirt sizes for giveaways and collect other data to shape and personalize their event experience.
Like Bryan, we take pride in the fact that event registration is the first and last contact your attendees have with your event. From the initial invitation to the final thank you, you've got to get it right.
---
Go global with smaller agencies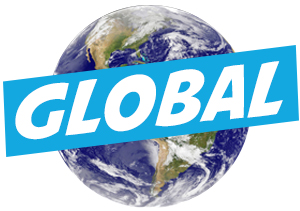 While we're talking about why small and midsize agencies deserve a closer look, let's dispel one of the common myths about choosing a partner for your global needs.
Gartner for Marketing Leaders Contributor Chris Pemberton says, "Regional and boutique agencies are increasingly able to deliver a balance of strategy, creativity and technology."
But Chris gets it wrong when he says these agencies lack global reach.
How do we know?
Just in the past year, Team Lightspeed members have racked up frequent flier miles and passport stamps for Australia, Germany, Mexico, the Netherlands and Portugal, where we've managed or supported events for our clients. Not to mention across the US, up, down and sideways.
In the new world of work, technology gives us countless ways to work anywhere. We wouldn't have it any other way.
Do you view your agency as a collaborative partner who delivers results on your terms, not theirs? Learn from Goldilocks and don't settle. Choose a partner that delivers just-right solutions for your business.
Find out how we're small enough to care, large enough to tackle any need.
Contact us at [email protected].
Related: