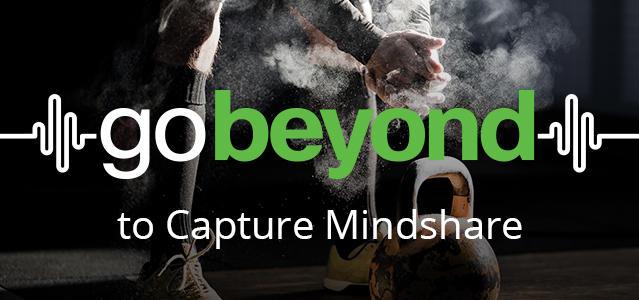 Going Beyond to Capture Mindshare with Partner Sales Reps
'I've learned that people will forget what you said, people will forget what you did, but people will never forget how you made them feel.' – Maya Angelou
In a chronically-distracted, over-scheduled world, it's warranted to feel like partner marketing programs are at a standstill. Relying on traditional incentive programs, rewards card, rebates, spiffs (short-term product-specific sales bonuses), and conventional marketing efforts is necessary, but not sufficient. Providing that extra impetus for reseller reps to lead with your solution requires you to dig deeper.
What's missing?
Cisco & CDW Go Beyond with Lightspeed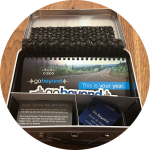 When Cisco needed help driving engagement with the 2,400-person inside sales team at CDW, one of their key distribution partners, they sought out Lightspeed for help. The accomplished partner marketing engine at Cisco had already checked most of the best-practices boxes: Café Day, Floor Demo Days, Reward Cards, spiffs, swag, and other reseller rep incentive programs. However, nearly all of the 45+ technology vendors that fight for the attention of CDW's inside sales team follow that playbook.
From the instant Lightspeed pitched our Go Beyond program Cisco and CDW knew we had tapped into a unique, inspirational creative theme that would cut through the noise.
Appealing to Excellence: The Journey Starts Here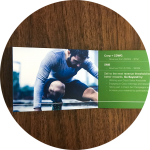 Generating true affinity with an indirect sales force at a distributor is challenging; it's hard enough to align a direct salesforce, much less an indirect salesforce outside the formal accountability structure of your organization. Monetary compensation is certainly a prime factor in the channel partner world. However, a variety of research shows that effective motivation also requires kindling an intrinsic component.
Psychology professor Barry Schwartz's nails the underlying psychology in his TED Talk, Our Loss of Wisdom. Schwartz uses the word virtue to convey the sense of pride people seek in their work. He sites research at a major hospital involving the janitorial staff. Their formal job description focused on mundane cleaning tasks, however many of the janitorial staff described their duties as integral to patient care and directly supporting clinicians. Because of this self-endowed, go-beyond mindset these individuals were more fulfilled and inclined to step up and perform more than expected.
So, what does a poorly written job description have to do with your next partner reseller marketing campaign?
In much the same way, the path to more profitable partner relationships is paved with virtue. Simply put – If you want someone to see your brand as special and Go Beyond the ordinary, then find ways to make them feel special.
Program Welcome Kits: Building Purpose, Community, and Buzz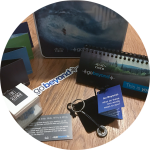 A multi-touch engagement campaign is a must to break through and conjure elite sales performance. There is a viscerally-powered energy exchange here. To entice CDW sales representatives we needed to elicit a deep inward feeling of belonging to a shared mission – join us on a journey to Go Beyond in 2017.
Building a fire in these reseller reps' bellies started with a welcome kit that made a statement. 2,400 CDW inside sales reps across nine offices received a Go Beyond Welcome Kit.
Swag with Swagger: Self-care hits the mark
To maintain the buzz each quarter Cisco will award three achievement levels as part of the Go Beyond program. What kind of prize gear is unique and enviable?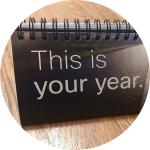 Your reseller reps don't need another branded journal or stress ball. The worlds of biohacking, adventure, and active lifestyle resonate with millennial, go-getter types who are drawn to the goal-oriented world of sales. Their reward for Going Beyond includes custom-curated kits containing biohacking and active lifestyle's best self-care prizes. Bring your best, get rewarded, have some fun, repeat.
Our intention for the Go Beyond tribe is to foster a state of peak mental and physical performance with productivity tips, recovery hacks, and self-care swag. But it's much more than swag, it's a personal connection that honors their commitment to routines and a mindset that correlate with goal crushing.
Conclusion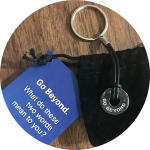 Sparking an extra intrinsic motivator is more important than ever given today's hyper-competitive product categories with most-things-equal alternatives and short-term-sighted, price-driven decisions that you can't or don't want to win.
As an agency who frequently works with channel partner marketing teams Lightspeed knows that it often requires a take-notice program for partner reseller reps to lead with your brand. And as a result, our agency develops long-term marketing programs with creative visual themes and persuasive messaging that not only stand out, but Go Beyond.
Stay in touch by following us on social media and tuning in to our blog.