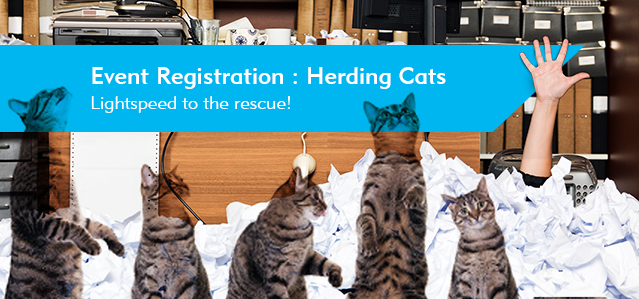 We've all had them. Days that feel like you're herding cats, in a near-futile attempt to manage slippery and unpredictable forces.
If that describes your day, we're sorry, you deserve better. On the plus side, there's a day in your honor: December 15, National Cat Herders Day.
This special date made us think of the challenges of event planning – more specifically, event registration. Slippery and unpredictable? Yes, but it doesn't have to be.
We tracked down Bryan Meyer, Lightspeed's head of event operations and registration management, fresh off his most recent red-eye flight from a customer event. What better time for an interview, we thought, as we asked for his cat-herding-whisperer insights into making event registration simply the cat's meow.