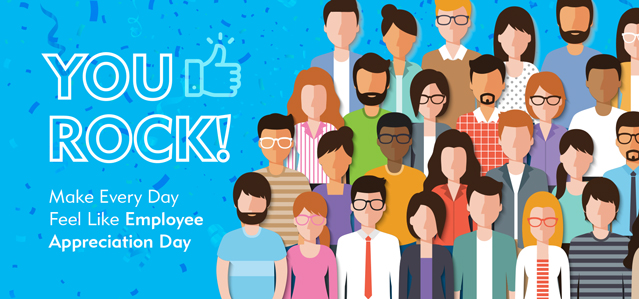 When's the last time you knew your employees felt appreciated? National Employee Appreciation Day falls on the first Friday of March, with 24 designated hours to shower your employees with compliments and gifts.
Yes, you can find articles with ways to celebrate the day, like giving gift cards or having a team lunch (who doesn't like free food?).
But we want to help you think bigger, and longer term, about showing your employees how rad you think they are.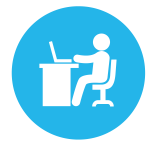 1. Adopt and support flexible working policies
In the new world of work, more and more employers are realizing that work is what you do, not where (or when) you go.
With flexible work policies, your employees know it's okay to vary their hours and use the latest technologies to work from home or on the move.
In a Vodafone survey of 8,000 employers and employees across 10 countries, 75% of companies said they've already introduced flex work policies. Among those companies with flex policies in place:
83% reported productivity improvements
61% reported increased profitability
58% saw a positive shift in their company's reputation
Among the remaining one-quarter of organizations without flex policies, the Vodafone survey found 55% of those employers agreed employee morale would improve if they were to introduce such policies.

2. Help your employees feel part of something bigger
No two words come packed with such high hopes and risk of new lows as "employee engagement." Done wrong, employee engagement programs can feel like forced fun and time-drains, with the opposite intended effect on employee satisfaction.
Done right, employee engagement positively impacts employee satisfaction, loyalty, retention and productivity, as well as business results.
No one wants to feel like a cog in the machine. Help your employees broaden their perspective, find more meaning and yes, even more fun, with engagement programs that get to the heart of what your employees care about.
Here's one example: Team Lightspeed partnered with Cisco to produce the Platinum MarCom Award-winning Go Beyond, an engagement and incentive program for CDW employees selling Cisco products. Using the Cisco brand as a foundation, the campaign went beyond the traditional Cisco brand to engage sales team members through their collective passions: being active, being healthy and being outdoors.
The campaign elicited a deep feeling of belonging to a shared mission, to "join us on a journey to Go Beyond in 2017." Employee rewards for Go Beyond included custom-curated kits with prizes for active lifestyles.
3. Close communications gaps to energize your teams
Without a clear communications strategy, the vision for your organization can get muddy and leave your employees dazed and confused. The right strategy can energize your employees and create a singular, shared vision for your company.
Just don't think you can use a single approach for all your teams. Gartner Contributor Jordan Bryan says:
A 'one size fits all' approach to communication and organizational change activities is not good enough. …(E)xceptional leaders will understand the varying types of employees, leverage their experiences and communicate appropriately to support all employees through change."
Let's face it, organizational change is constant, and your employees can't escape it. Gartner Vice President Elise Olding identifies four types of employees in terms of their resistance to change:
Runners (early adopters who are eager to try new ways of working)
Joggers (willing to engage once runners take the first step)
Walkers (cautious and not easily persuaded)
Won't Run (employees who stick to the status quo, but with special attention can be led through change).
Recognize your employees' differing styles, and ensure your strategy communicates objectives and progress in ways that are relevant to each of them.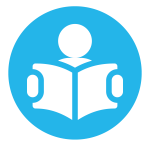 4. Make learning a lifetime opportunity with career development 
Companies today are offering less formal training to their employees. That's a sobering trend cited by Carter Cast, clinical professor of innovation and entrepreneurship at Northwestern University's Kellogg School of Management. He says:
Unfortunately, organizations today are unknowingly leaving employees with skill gaps and blind spots that can derail careers and organizational effectiveness."
In a recent Harvard Business Review, Cast offers 6 Ways to Take Control of Your Career Development If Your Company Doesn't Care About It.
Show your employees you do care. Even if your company doesn't offer formal learning and development programs, talk with your employees about how they can keep their skills and strategies current.
Check out our blog, Call Yourself a Modern Marketer? Use These Learning Tips to Go Back to School All Year, where we offer several ways employees can shine with lifelong learning.
 
 
5. Get formal with your employee recognition
Remember those stars and stickers your elementary school teachers doled out like mini Nobel Prizes? We're engrained from childhood to respond to rewards and recognition, so don't think your employees won't enjoy basking in some praise and applause.
Recognition programs, in addition to workplace flexibility and development offerings, are an important aspect of total rewards programs.
A 2017 World at Work survey of members' total rewards programs in U.S., Canadian and international companies found the majority of those employers offer above-and-beyond performance awards and/or appreciation luncheons, outings and formal events.
If you're thinking of stepping up your recognition program, consider hosting a formal awards dinner. An awards show that combines a fantastic culinary experience with great entertainment and recognition will make your top performers feel like CEOs, even if just for one night.
How will you show your appreciation to your employees?
We love partnering with clients to engage their employees, customers and other stakeholders. Find out how to amp up your employee appreciation and engagement efforts by contacting us at [email protected].
 
Related: