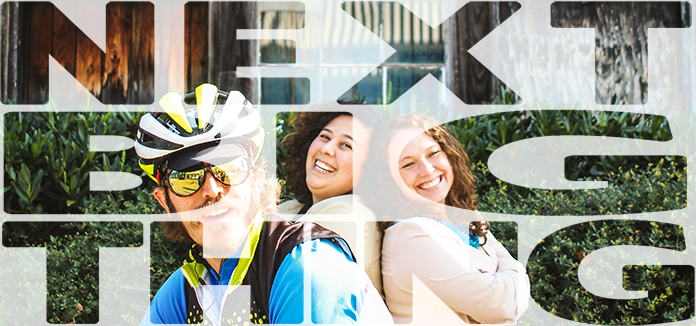 Marketing predictions are like weather forecasts – whatever is going to happen will happen, then someone takes credit for getting it right.
Michael Schinelli, Chief Marketing Officer of UNC Kenan-Flagler Business School, should get ready to say, "I called it!" His prediction? That design will become the next big differentiator.

In the sometimes cold and confusing digital landscape we're all navigating today, creative design is your BFF who pulls you in and shows you the way.
Creativity returns to the heart of brand strategy

Sure, marketers are getting their geek on with big data and analytics tools, often in the name of improving customer experience. But Schinelli expects another shift, even for those brands that have allowed data analytics to displace design and creativity as the heart of brand strategy.
He tells Forbes Contributor Kimberly Whitler a new normal is coming:
"But just as digital marketing, beacons, and sensors allow us to measure virtually everything, visual media content assets and channels have emerged – from mobile apps to VR to infographics to rich media ads – that require tremendous creative vision and resources. Design will become the new 'big data,' the next differentiator, as big data becomes the new normal."
Imagine that.  As marketing becomes even more digital, more techie, what will set brands apart will be the human element of creative vision and design.
Our brains love visual cues

There's a good reason why branding and content marketing depend on creative visuals. Our brains are wired for visual signals – and there are at least 42 Visual Content Marketing Statistics to back up that statement.
When you hear information, you're likely to remember only 10 percent of it three days later. But that 10 percent jumps to 65 percent if a relevant image was paired with the same info.
When it comes to information processing by our brains, more of our neurons are dedicated to vision than the other four senses combined.
Visuals also make us more social. Infographics are liked and shared on social media three times more than any other type of content.
All of this isn't lost on marketers, according to a study from the CMO Council and Libris. Almost two-thirds of North American senior marketers believe visual assets, including photography, illustrations, infographics and videos, are core to their brand story communications.
It's a brand-eat-brand world

Brands are in a Darwinian battle where it's survival of the fittest and fastest. A huge part of their survival depends on the experience they deliver to customers.
If you don't believe visual strategy and creative design are part of your brand's customer experience, you're going to lose the evolutionary fight.
In Why design is becoming more important to business than ever before, Lippincott Creative Director Connie Birdsall says:
"Design is to business what evolution is to nature: it enables brands to change and survive. It is becoming less a visual strategy than a means of facilitating continuous dialogue and building emotional connections in a complex world."
Creative, emotional connections can be the difference between having customers who love you or who forget you. Or worse, shame you on social media.
Madonna had it right. (Express yourself.)

Through design, brands can express their personality, build emotional connections and differentiate from their competitors.
Trying to connect by pandering (sup, Pepsi) or copying what works for other brands can be disastrous.
Lightspeed's Creative Director Erin Huckaba offers this technology-free trick to find and express what sets your brand apart:
"I turn off my computer. The goal is to get away from what everyone else is doing. I'm not interested in using the work of others as a crutch or doing what's already been done. Evoking the right feelings and personality to connect with customers starts with being original and authentic."
Ready to express yourself? Lightspeed loves partnering with clients to help each brand tell their own story. Connect with us and see first-hand how creative expression and design will differentiate your brand.
Another new normal is coming.
For more about creative design, read: