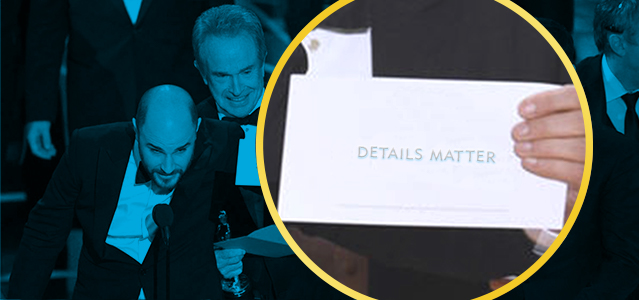 Unless it was past your bedtime, you watched one of the most amazingly bizarre endings to an awards show in recent memory. If you turned in early, there's no doubt you have read about Warren Beatty channeling Steve Harvey and erroneously giving La La Land the Oscar for best picture.
The matter was cleared up but, wow. That's a pretty big stage on which to shit the bed.
So where did it all go wrong?