Reltio CEO Excellence Club: Southern Seaside Getaway for Top Sales Performers
OVERVIEW
From start-ups to large enterprises, organizations in more than 140 countries rely on Reltio and its cloud-native, software-as-a-service data platform. Reltio's first-of-its-kind master data management platform unifies and cleanses complex data into a single source of trusted information.
Reltio rewards its top sales people each year through its CEO Excellence Club awards program. The numbers add up: those who achieve Club status enjoy a four-night stay at a five-star resort with their plus-one – all part of a dream vacation compliments of their employer.
CHALLENGE
Lack of Events Team on Staff Required Full-Service Event Planning Partner
Like many in-person events, Reltio's CEO Excellence Club getaway took a two-year hiatus due to COVID. By 2022, the company was ready to show its top sales performers all the in-person love with an unforgettable luxury escape.
The event would include evening group dinners, a menu of daytime activities, five-star service, and a curated vacation experience for the 17 award winners and their guests who were based in the U.S. and U.K.
Without a sales events team on staff, Reltio would need external help to tackle several challenges, the first of which was to find just-the-right resort location. Occupancy rates had increased all over as more people were shaking off their COVID hesitations and traveling again.
The company wanted a location with flexibility, offering lots of activity options for guests to choose from. Because how many hours can you actually spend at the pool each day?
Reltio also needed event planning experts to handle any and all issues onsite, while offering the white-glove concierge service those top sales performers deserved. The event planners would have to be adaptable, as leadership changes at Reltio meant executive direction would evolve during the course of planning.
SOLUTION
Meet Every Guest's Needs For Island Getaway and Immersive Experience
Reltio turned to Lightspeed to make the CEO Excellence Club getaway an idyllic reality. Meticulous planning and production services covered the pre-event, transport, onsite, and post-event experience, including the following:
Venue sourcing: Lightspeed sent out 44 requests for proposal and ultimately narrowed down the venue choices to two locations for site inspections: Kiawah Island, SC or Santa Fe, NM. The Sanctuary at the world-famous Kiawah Island Golf Resort – past host to the PGA Championship and the Ryder Cup – offered a Southern seaside escape that met all Reltio's criteria for venue, excursions, flexibility, budget, and service.
No one knows better than Lightspeed that clients' plans can change, and we roll with that. Due to executive scheduling challenges, we facilitated a post-contract date change with The Sanctuary from June to July.
Registration and web development: The attendee experience begins long before arrival at the event. Lightspeed provided a Reltio CEO Excellence Club website that literally counted the days, hours, and minutes until relaxation began, with easy online registration for guests.
Pre-event prep package: All Reltio guests received a Southern hospitality gift box mailed to their homes, complete with mason jar drink glasses, lemonade, and sweet tea vodka for a boozy Arnold Palmer. Oyster knives, Kiawah Island tea towels, and monogrammed leather luggage tags struck a gracious note.
Activities: Lightspeed explored a slew of island activities for attendees to choose from. With Reltio's input, we honed the list down to a selection of indoor and outdoor options: Bike rentals, fishing, golf, river skeet shooting, salt marsh kayaking or paddle boarding, spa treatment, or a private yoga session.
Lightspeed managed the activity registration and ensured each participant received a swag bag curated for the option they chose. Going paddleboarding? Here's your water shoes, hat, and sunscreen –  have fun!
"We provided a lot of different gifts and little touches like that throughout the event, to give guests that overarching feeling of being special and taken care of," says Billy Matiernan, Events Director at Lightspeed.
Onsite survival kit: The lazy days of summer in South Carolina make hydration a must. Guests received their July survival kit upon arrival with everything from reusable water bottles to dry bag backpacks that keep items high and dry during afternoon showers.
Evening events: Lightspeed produced the Welcome reception, Mingo Point oyster roast (a genuine Lowcountry tradition), and final evening dinner outdoors. The latter offered spectacular views of the famous Ocean Course golf course and beach beyond.
Hospitality suite: Open 7:00 a.m. – 4:00 p.m.  for food, snacks, drinks, and information provided by onsite Lightspeed event planners.
White-glove concierge services: Guests' future vacations will have a hard time meeting the high standards set by this island getaway. Lightspeed anticipated guests' needs and attended to every detail. A few examples:
Coordinated with chefs to ensure they accommodated every dietary requirement, including arranging meals for a guest with extensive dietary restrictions
Arranged a one-on-one paddleboarding session for an award winner's spouse prior to a group paddleboarding excursion, so she didn't have to worry about falling off in front of her husband's work colleagues
Made onsite adjustments for guests who changed their minds about which resort activities they wanted to try during their stay.
RESULTS
Real-time Daily Feedback Gives High Marks for Guest Experience
Seven months of planning and preparation resulted in the ultimate guest experience and reward for Reltio's CEO Excellence Club winners.
"Anytime guests needed anything, they could come talk to us in the hospitality room or call our cell phone number," says Bryan Meyer, Event Operations Lead at Lightspeed. "We got daily feedback on how much of a great time they were having, and how they appreciated that type of white-glove concierge service. Definitely a highly positive response."
Previously, Lightspeed produced Reltio's annual sales kickoff as a four-day global virtual event that delivered on all success-defining outcomes. Talks are under way on how Lightspeed can continue to help Reltio produce successful events for the company's sales teams.
Ask us about these and other services for your next virtual or in-person event:
Branding
Creative Design
Communications
Engagement and Entertainment
Event Planning and Production
Event Registration
Project Management
Speaker Engagement and Support
Strategic Communications
Video Production
Web Design/Development
"
"Although I enjoy it, events planning isn't my day job. With Lightspeed's expertise, I was more confident in the decisions that were being made to ensure a highly successful event. It was such an amazing experience seeing it all come together and hearing participants' positive feedback. I am happy to lead next year's event again – as long as Billy and Bryan are on board to do it again."
– Teri Turner, Director of Global Sales Enablement at Reltio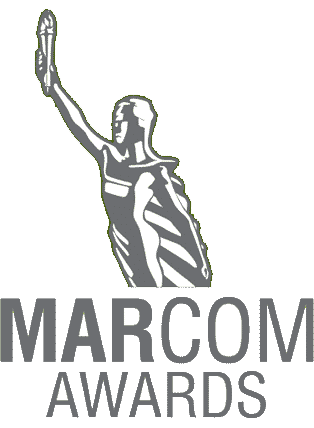 2022 Platinum MarCom
Event Design + Production