McAfee Americas Tech Forum
OVERVIEW
McAfee is the device-to-cloud cybersecurity company that creates business and consumer solutions to make our world a safer place. Partnering with McAfee are a range of technology companies who participate in McAfee's world-class partner program, which offers them security specializations and in-depth training.
Nowhere is that training more intense than at McAfee's annual Americas Tech Forum. This premier training event draws more than 100 system engineers (SEs) from McAfee's partner companies for five days of hands-on technical training and demonstrations, led by senior McAfee SEs and the McAfee Professional Services team.
CHALLENGE
How do you take an established technical training event that's been around since 2007 and make it fresh and engaging? And do that in a way that brings best-of-breed partner SEs back year after year, traveling from far-flung locations in North, South, and Central America?
That's the challenge we tackled beginning in 2016 when we took on all aspects of event planning and production for this long-running event, in addition to handling annual registration for Tech Forum since 2015.
McAfee's partner SEs pay to attend, so the first challenge is choosing the ideal location each year to make Tech Forum a destination-worthy event. This is a tall order, since attendees want a tropical locale they can enjoy when they're not in training sessions, instructors want networked classrooms they can rely on to stay connected, and organizers want facilities that create a smooth flow of people from multiple session rooms to the next.
Managing a five-day agenda full of simultaneous and back-to-back classroom sessions poses its own set of challenges. Even if only two training sessions are cancelled due to fewer registered attendees than expected, this has a ripple effect on the registration system, website, onsite signage, course collateral, and event communications. Any sudden session changes mean quickly shifting gears on multiple fronts so the experience remains seamless for attendees.
SOLUTION
Enter Lightspeed. We scope out and give our clients the best location choices for their budget and unique needs. Then we provide a powerful combination of event planning and production, registration, and award-winning creative services to make Tech Forum the place McAfee partner SEs want to be.
Consider a few elements:
A smart, customized session builder app designed specifically for the event? Done.
Careful planning of classroom locations for the smoothest crowd flow? Covered.
A welcome reception, entertainment, and final night party that showcases the flavor and culture of the tropical location? Piece of cake.
Mayan warrior dancers arriving by boat for the party? Yeah, we did that.
The ability to plan for larger registration numbers, along with the agility to scale back if needed? No problem.
An attention to detail that ensures even the red uplights in the general session match the client's branding color? Of course.
Creative ideas for adding a community outreach aspect to the event? Yes – the partner SEs enjoyed sharing digital safety tips with a large group of local schoolkids while McAfee donated Chromebooks to the school.
Our Tech Forum solution thinks through and covers all those details and much, much more. That way, our clients can focus on their partners, and those partners can focus on their training and certifications while enjoying a slice of tropical paradise.
"
Lightspeed is McAfee Americas Channel Team's go-to partner for creativity, collaboration, and execution. Within the event space, Lightspeed is manically focused on the attendee experience, and their out-of-the box, creative thinking helps us to come up with experiences we couldn't dream up on our own. Within strategy and communication development, they help our teams to dive deeper to deliver content that captures our audience through unique outreach campaigns. We continue to work in tandem with Lightspeed because they remember everything, down to the smallest details, while also delivering on the bigger picture. Lightspeed is phenomenal with Tech Forum and truly an extension of our team."

– Head of Channel Sales and Operations for the Americas, McAfee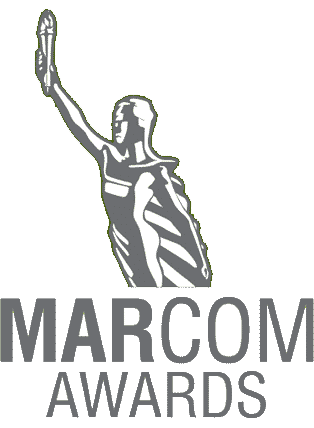 2020 Gold MarCom
Event Design + Production