Even Offsite – Austin: First-Time Gathering for All-Remote Fintech Workforce
OVERVIEW
Fintech startup Even makes it easy for employees to get fast access to their paychecks, with the leading platform for on-demand pay for hourly workers.
Ranked among the fastest-growing companies in North America on the 2021 Deloitte Technology Fast 500™, Even is a fully remote-working company with employees located across the country. While some team members had met in pop-up offices in Raleigh, NC and Oakland, CA, most hadn't met their colleagues in person.
That is, not until company leaders decided to bring everyone together for two days of meetings, awards, and celebration of the startup's growth and upcoming merger. Even would soon join fintech company ONE and Walmart-backed venture, Hazel, under the ONE umbrella.
CHALLENGE
Even's tech startup culture runs fun and casual (we can relate). Since the company had never brought the 80+ full-time employees together before, Even turned to Lightspeed for a variety of event planning and production services.
Even would handle their registration process and distribute internal communications themselves, but they needed an event management company to handle everything else. From venue sourcing and housing coordination to on-site production and attendee experiences, Lightspeed would create a social, immersive offsite to celebrate how far the young startup had come and set the stage for its rapid expansion.
The planning timeframe? Six weeks. Challenging enough, but in the worlds of mergers, acquisitions, and event planning, things can morph by the minute.
As M&A announcements occurred during the short event planning timeframe, additional executives joined the agenda. Some speakers decided to show videos. Organizers wanted to incorporate live polling onsite.
The company needed an event partner who could be adaptable and roll with these types of changes.
SOLUTION
Even selected Lightspeed to deliver a first-time offsite celebration that would include general session speakers, evening entertainment, and immersive experiences.
Event highlights include:
Venue Sourcing: Keep It Weird
Lightspeed handled all venue sourcing and logistics for the hotel, offsite receptions, and food and beverage throughout the event. Because Even isn't buttoned-up or conventional, we knew their venue choices shouldn't be either.
For the ideal location, we offered up Austin, TX for its Keep Austin Weird vibe and downtown nightlife, central location, and low COVID-19 levels that resulted in lifted restrictions. Lightspeed sourced and managed the housing block in The LINE, a modern hipster property in downtown Austin with enviable expanses of floor-to-ceiling windows in meeting rooms.
For nightlife (more to come on that), we produced a welcome reception that submerged attendees in the heart of Rainey Street, Austin's downtown entertainment hot spot. Even employees enjoyed an open bar, live DJ, and food bites at dog-friendly patio bar Lucille, for the perfect initial taste of Austin.
Creative Services: Cowboy Up
Even wanted an event theme, so we helped them conceptualize relevant options. Landing on "The Even Evolution," it was time to Austin-ize it. We outfitted the theme with glowing neon colors in a cowboy boot logo, ready to kick some fintech @ss.
The themed logo visually led attendees from one event moment to another, unifying everything from onsite signage and event swag to s'mores kits and PowerPoint templates.
Lightspeed's copywriting services complemented our design offerings, providing Even with event communications to send to attendees.
Onsite Production and Support: No Pressure
Live polling, managing a local AV production team, and adapting to speakers' changing presentation needs can be stressful. Lightspeed Events and Logistics Lead Briana Fahmie and Events Director Billy Matiernan made sure our Even clients didn't feel any of that pressure during the full-day general sessions and awards presentation.
Food and beverage arrangements at the various downtown venues included meals with an Austin flair (think vegan guacamole bar, fried chicken sliders, and build-your-own s'mores at the firepit).
Even organizers opted to handle registration check-in themselves, providing familiar faces to greet their colleagues upon arrival.
Closing Offsite Reception: Pick Your Armadillo
Even's first-ever in-person offsite was the perfect occasion for other first-time experiences. The closing reception at the Vuka Bouldin Creek venue in the heart of Austin proved ideal for armadillo racing and leather branding. How about a cowboy hat or cactus monogrammed on your leather koozie?
"There are so many cool things in Austin you've probably never seen or done," says Fahmie. "We wanted to take advantage of that, while making it feel like you were over at your friend's house having a bonfire. Very Austin."
Food trucks and a live band added to the vibe, and Lightspeed coordinated Lyft transportation to and from the evening venue.
RESULTS
Even achieved their event goal: an engaging celebration for employees who had achieved tremendous company growth, and a memorable turning point as they prepared to merge and rebrand as ONE.
Post-event survey comments from attendees repeatedly described the event as fun, welcoming, and celebratory. Specific call-outs for the experience include:Fun, and the perfect mix of business and human connection.
The opening event at Lucille was a great balance of relaxed and structured, which was helpful for meeting new people and calming nerves!
The whole event was very classy, loved the branding and events chosen.
Massive thanks to the organizers – this was really an amazing experience!
The coordinating team did an amazing job, it's no easy feat to pull off an event this big with so many logistics!
Entire experience has been fantastic. I am really glad we did this.
Additional event services provided by Lightspeed included prize fulfillment, contracting and vendor management, plus billing and reconciliation.
"
We're so glad we hired experienced event professionals. Lightspeed didn't blink at the six-week timeline and made us look great at every turn. We truly couldn't have pulled this off without them. The Austin venues were the perfect backdrop for amazing experiences and memories for our teams as they came together for the first time. Lightspeed captured exactly the right vibe and energy we wanted to convey at a pivotal time in our company's history."
– Amanda Granger, Senior Partner and Event Marketing Manager at Even (now ONE)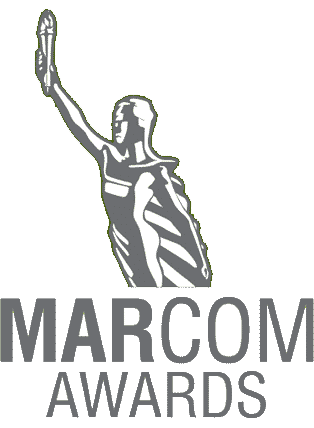 2022 MarCom:
Honorable Mention
Event Design + Production