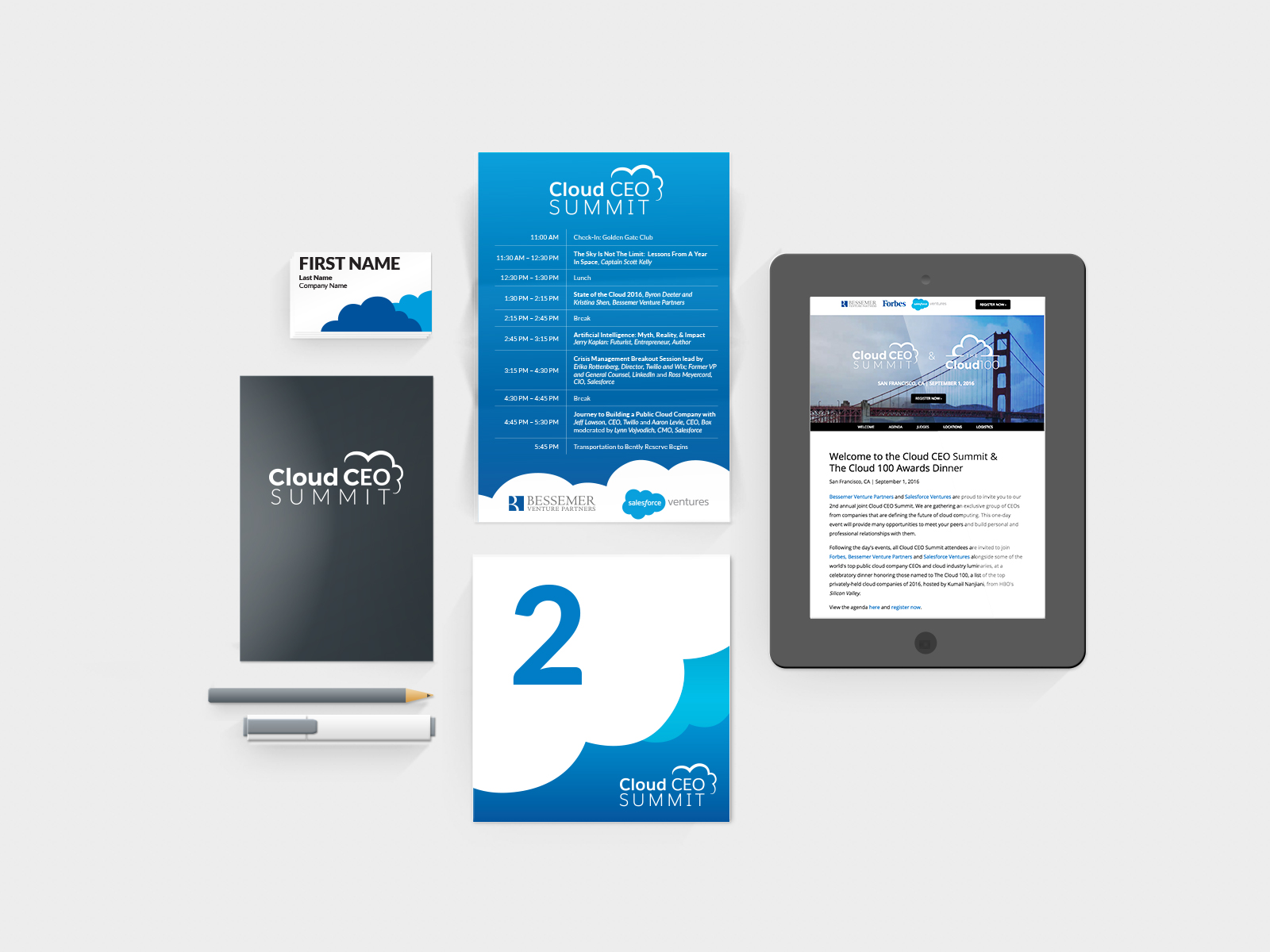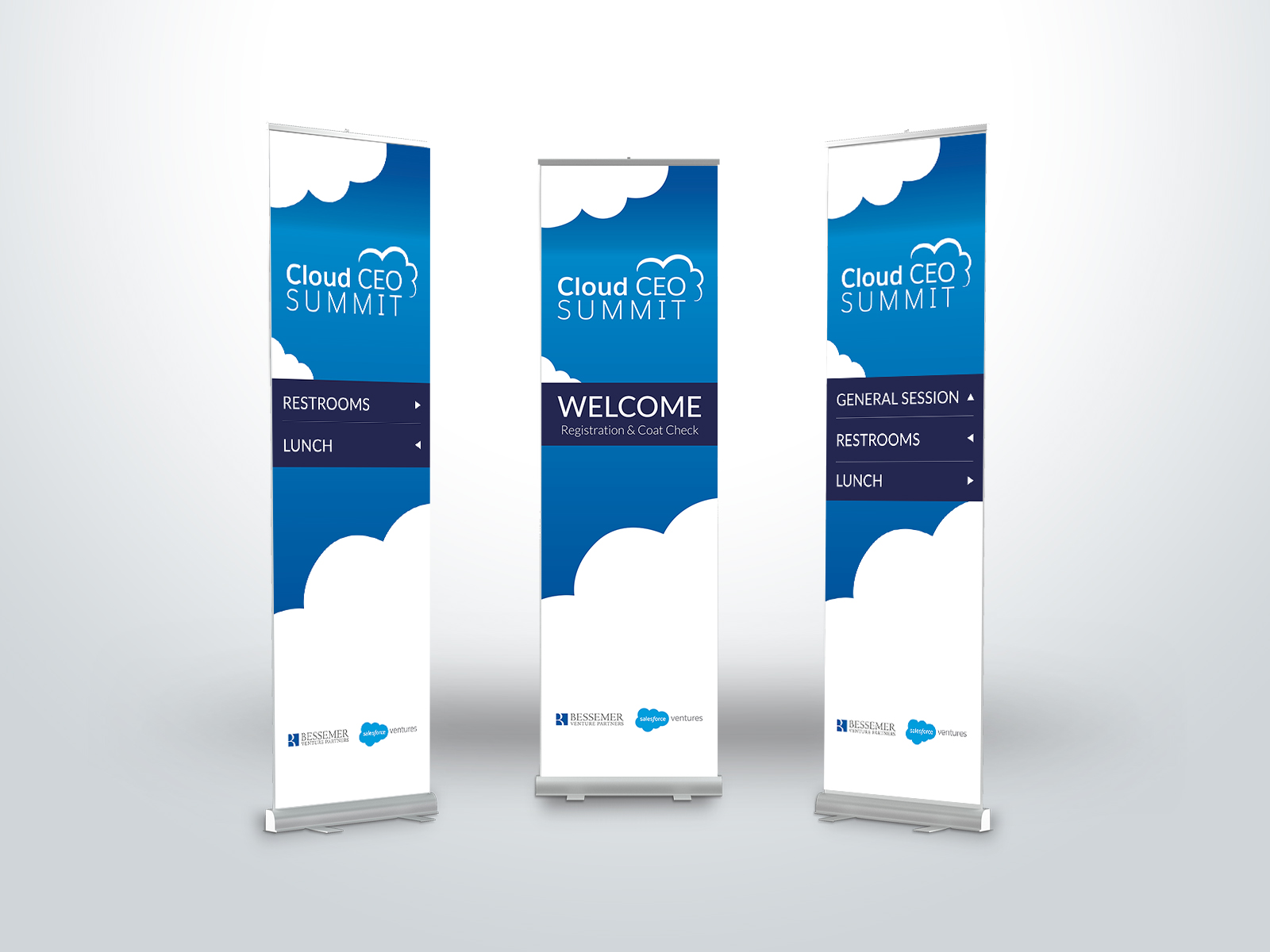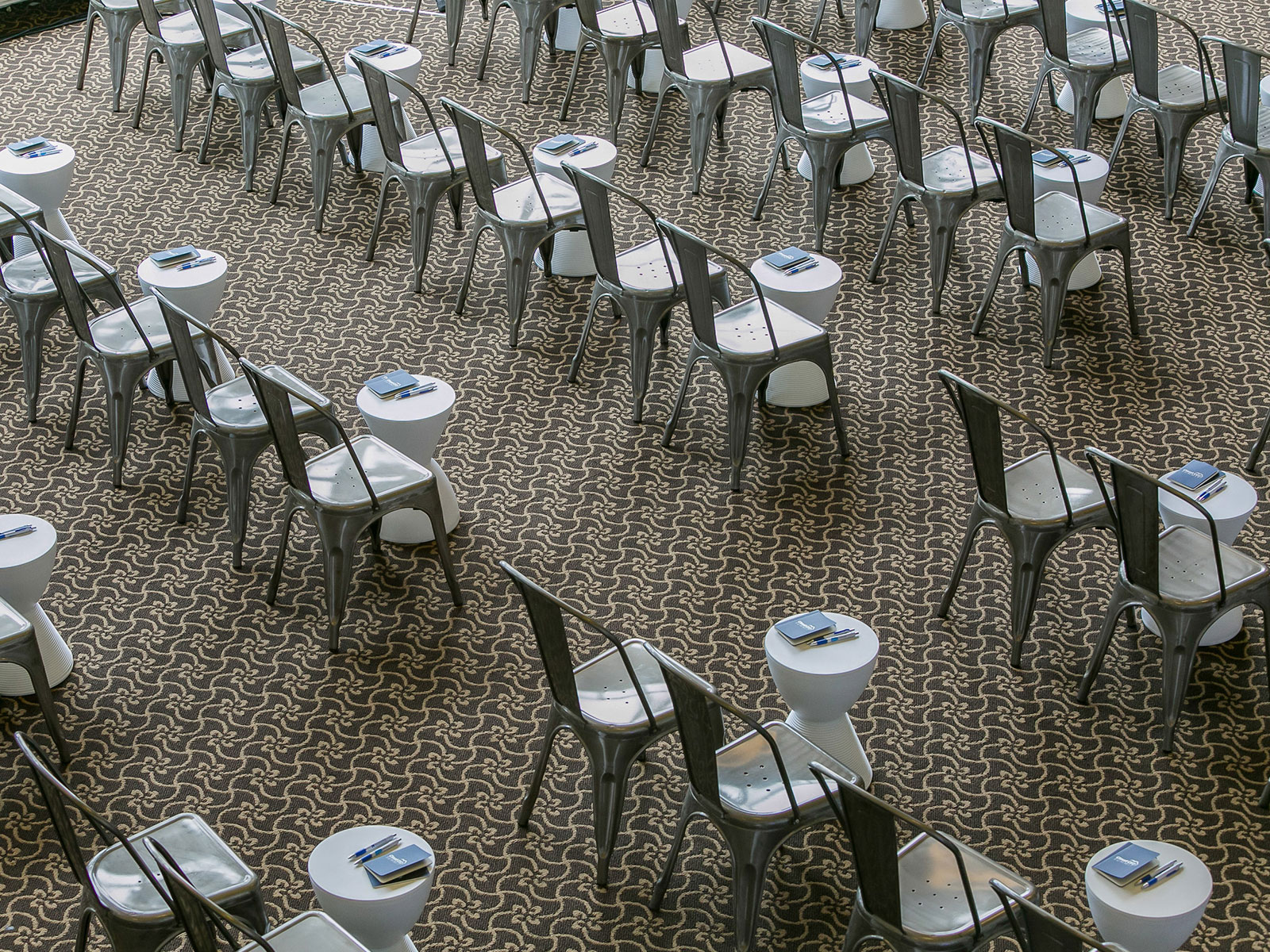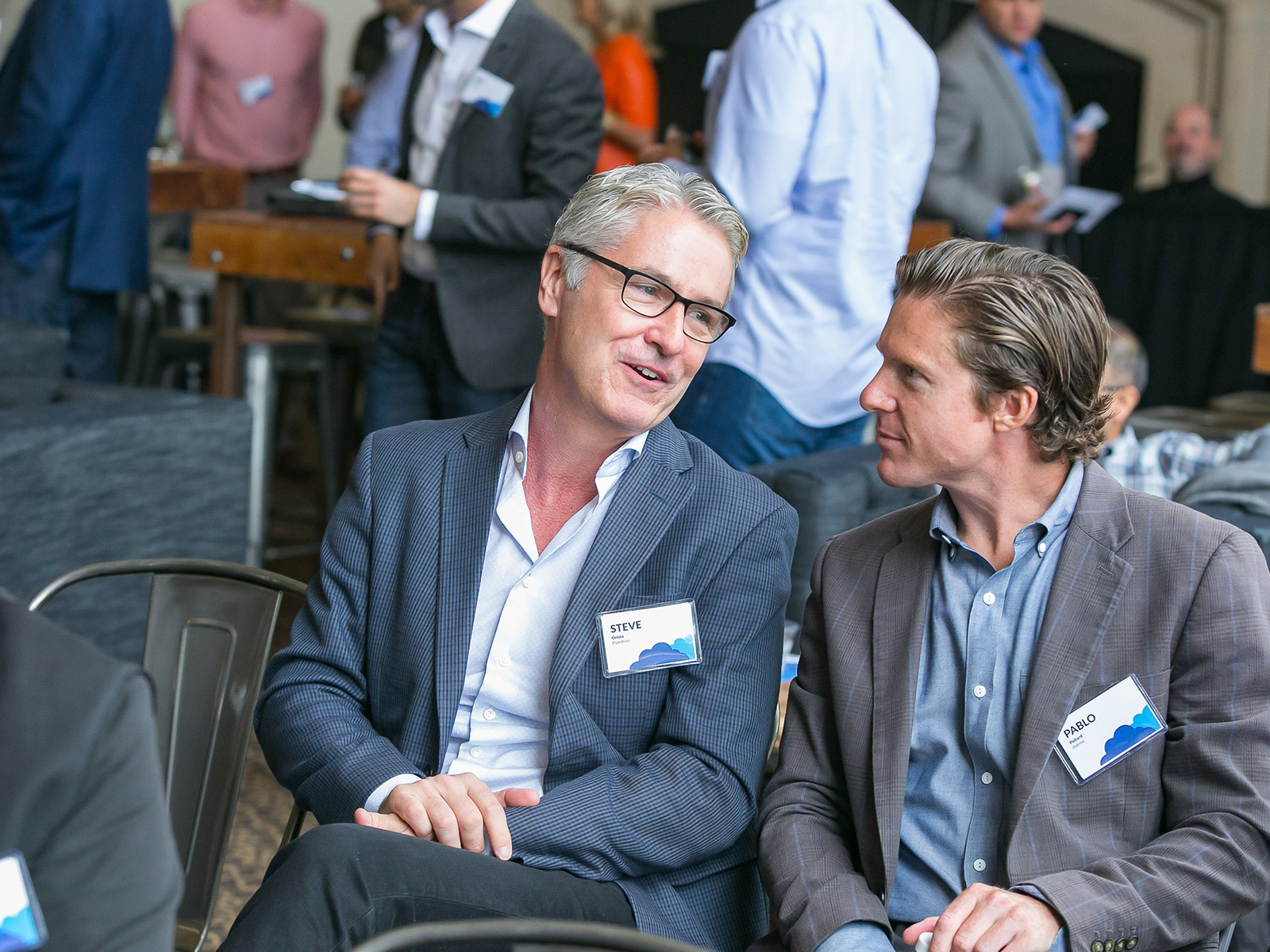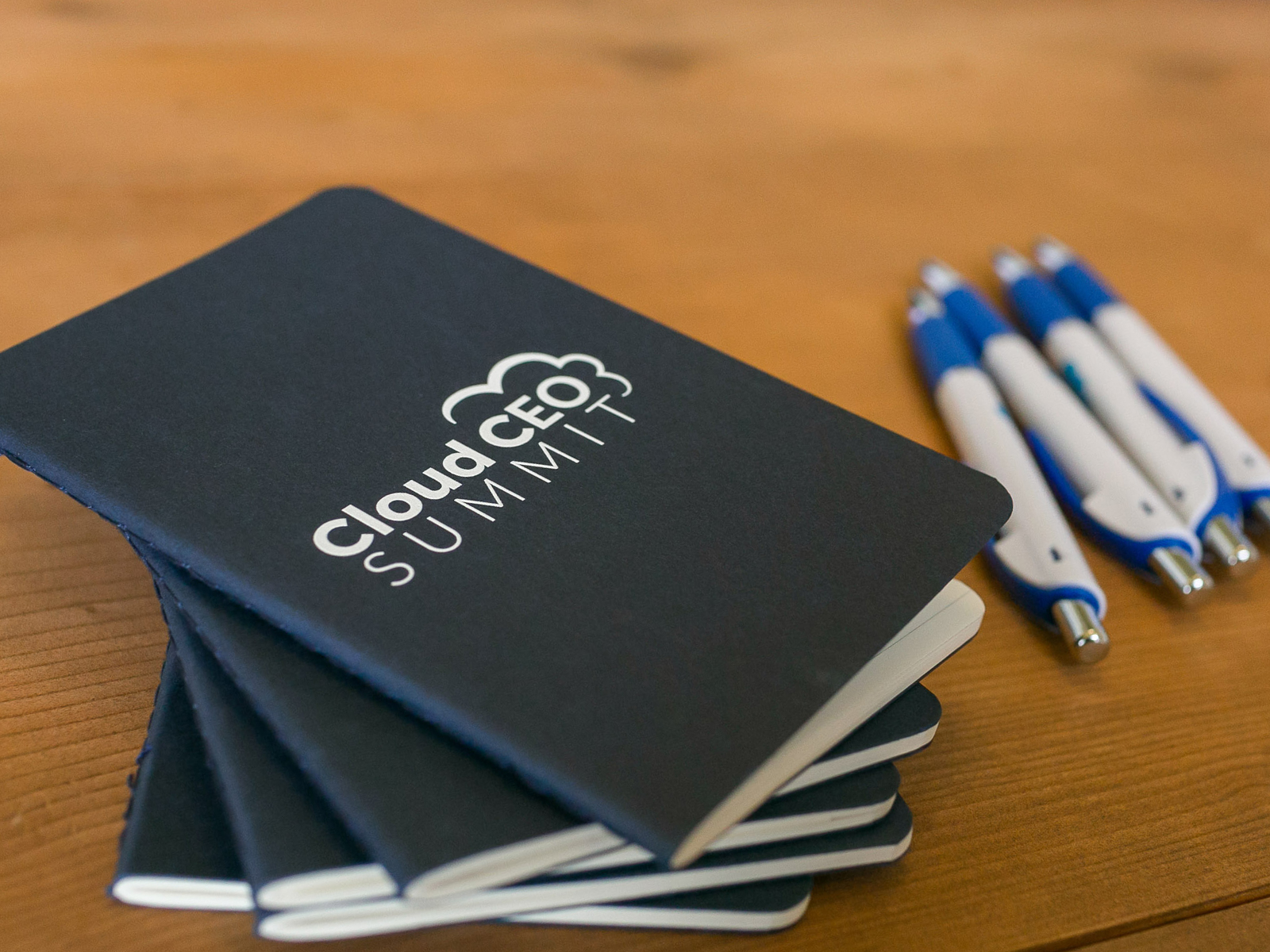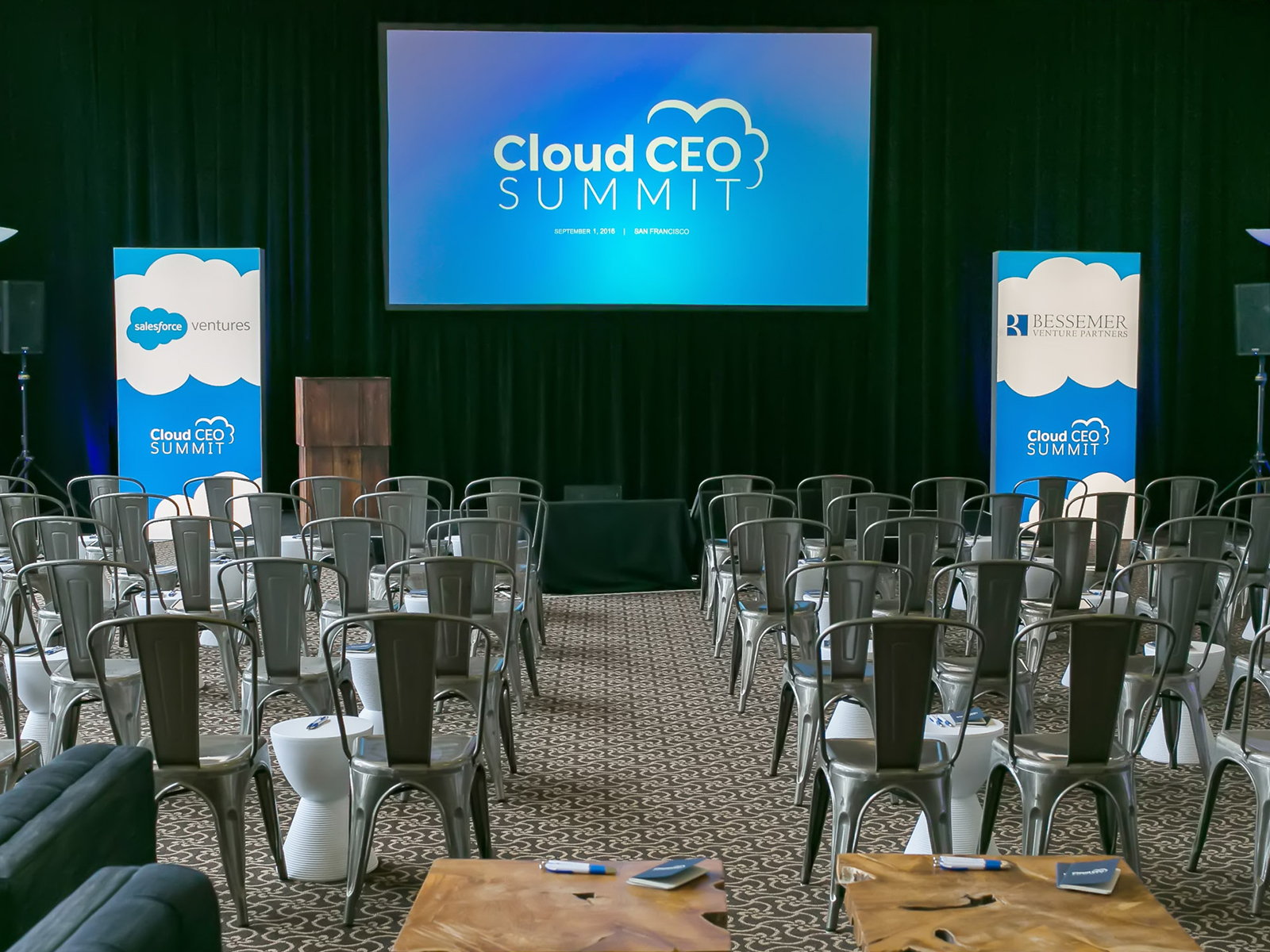 Cloud CEO Summit
OVERVIEW
Bessemer Venture Partners (BVP) backs passionate and thoughtful founders as they turn exciting ideas into market leading businesses. From seed stage to growth, and across the technology and services stack, BVP invests in enterprise, consumer and healthcare technology startups around the world. Their track record boasts 121 IPOs. Recently Twilio, Mindbody, Flex Pharma, Shopify, Box, 2U and Wix joined the ranks of BVP-funded companies such as Yelp, LinkedIn, Eloqua, Criteo and Cornerstone OnDemand.
Salesforce Ventures is 100% invested in enterprise cloud companies. They're Salesforce's strategic venture arm focused on creating the world's largest ecosystem of enterprise cloud companies. Since 2009, they've formed partnerships and helped accelerate the growth of over 250 technology startups.
CHALLENGE
Bessemer Venture Partners and Salesforce Ventures admire those who aren't afraid to break with convention and are driven to push the limits of what is possible with technology and product. As they prepared to host the world's most prominent venture capitalists at the Cloud CEO Summit, they needed an event management company to run the production from soup to nuts. This includes website development, registration, email communications, all signage, speaker sourcing, transportation, lodging and show production (content, presentations, design, etc…) and the management of 17 individual vendors.
SOLUTION
They called Lightspeed. Having worked with the BVP event management team previously at Facebook, Lightspeed was already a trusted partner. It all began with comprehensive budget consultation and management. From there, no detail was spared as the Cloud CEO Summit came to fruition. Our event team carefully selected a site, sourced award-winning speakers, arranged lodging, developed custom food & beverage menus, arranged transportation and coordinated the efforts of 17 different vendor partners from our ecosystem. Meanwhile, our world-class registration team developed a customized registration experience and immersive event website.
At the event itself, Lightspeed was in charge of all logistical components including, audio / visual production, speaker presentations, signage, food & beverage, and all the things that pop-up during an event that no one thought would happen. In the end, it was another flawless event developed for BVP, Salesforce Ventures and the world's most prominent venture capitalists.