Castlight Health President's Club: Top Performers Rewarded With Once-In-A-Lifetime Island Getaway
OVERVIEW
Castlight Health, a leader in healthcare navigation, provides a digital platform with a team of clinical and benefits experts to help members more easily navigate the healthcare system. The service connects Castlight Health members with the right programs and care, at the right time.
Each year, Castlight Health rewards its top sellers with the President's Club sales incentive trip. Honorees and their plus-one guests enjoy five days of pampering, excursions, and a white-glove VIP experience at a world-class resort.
CHALLENGE
International Travel During COVID-19 Pandemic Complicates Event Planning
The 10 President's Club 2021 honorees not only met their numbers but did so in the midst of the COVID-19 pandemic. But would the pandemic prevent them from experiencing the sales incentive trip they had earned?
Many countries were in various degrees of lockdown, and safety procedures varied from country to country. Castlight's senior manager of Field and Events engaged Lightspeed to help create a strategy for an in-person event at an international location – one that would ease any worries by participants as well as the senior leaders who would need to sign off on the event.
Lightspeed first researched venue options and local COVID requirements. Sure, the location had to be amazingly beautiful and offer five-star service and amenities. But it also needed to allow international guests during the pandemic and have a strict COVID protocol in place. A paramount concern was protecting the travelers' health and safety in transit and during their stay.
Most of the honorees and their guests hadn't traveled in many months or longer. They would need step-by-step instructions and personalized assistance to help them island-hop the Caribbean and meet the many COVID-related requirements, including vaccinations and testing.
SOLUTION
Provide Luxury Caribbean Escape With Extensive Safety Protocols
Castlight Health wanted to reward the President's Club 2021 honorees for their performance during an exceptionally tough pandemic year. Our extensive venue sourcing process led to the selection of Cap Juluca, a Belmond Hotel on the island of Anguilla in the British West Indies for a luxury escape.
Additional research went into creating a proposal for executive sign-off and budget approval, addressing every possible concern. Thorough and meticulous planning covered all aspects of the pre-event, transport, onsite, and post-event experience for attendees, including:
An online event portal served as a "Portal to Paradise" that communicated all travel information and requirements, handled online registration, gathered individual travel documentation, and provided answers to anticipated questions.
Hands-on VIP service ensured attendees understood their personalized travel itinerary and travel procedures, and helped them complete all required steps and paperwork on time.
Specially created pre-event kits started the island experience even before arrival. The island-themed items (rum punch in a cocktail glass, anyone?) shipped to all honorees two weeks prior to departure.
Reaching the remote island destination required attendees to fly to St. Maarten, then travel by boat to Anguilla. Lightspeed provided VIP escort services and signage to ensure each traveler got from plane to car to boat safely and met all local government COVID-related entry requirements.
Villa-style accommodations included direct beach access from each room via a private walkway. A dedicated lounge set-up on the beach for each room equipped guests with Yeti coolers, drinks, and attentive staff to provide anything needed.
The island resort offered an amazing culinary scene featuring local ingredients, the freshest catch, and chefs happy to accommodate individual dietary restrictions or food allergies. Picture a group dinner with a firepit on a private beach cove – just one of many unforgettable experiences.
Honorees and their guests registered in advance for relaxation or adventure activities to create their own personalized escape. Options ranged from beachside yoga sessions and horseback riding to tiger boat and ATV excursions.
"Cap Juluca offered the ultimate barefoot luxury escape, in a remote Caribbean location most attendees wouldn't have explored on their own," said Briana Fahmie, Event and Logistics Lead at Lightspeed. "We aimed to create a dream vacation and make the entire experience as seamless and easy as possible for the travelers. They could feel worry-free, and safer than going to the grocery store in their own hometowns."
RESULTS
Guests Express Gratitude For White-Glove Service And Immersive Experience
Despite all the extra steps needed to ensure guest safety and meet local government COVID requirements, attendees found it all incredibly worthwhile and seamless.
"We created memories that I'll always cherish," said one President's Club honoree in a post-event Slack message. "None of it would have been possible without Nicole, Briana, and Billy who kept dropping us into sliver after sliver of paradise and allowed us to pull this trip off despite the hurdles. We are grateful beyond what words can convey for how you took care of us all."
Along with the island vibes, guests experienced attention given to every detail. To name a few:
Bottle of champagne and glasses placed in spa room for couple's massage
Sun shirts provided for specific outdoor excursions
Ginger ale and Dramamine delivered to a guest seasick from kayaking
Golf cart transportation so guests weren't late for scheduled activities
This salty, sun-kissed escape of a lifetime has set a high bar for future President's Club events. Lightspeed looks forward to raising the bar even higher next year!

Ask us about these and other services for your next virtual or in-person event:
Branding
Creative Design
Communications
Engagement and Entertainment
Event Planning and Production
Event Registration
Project Management
Speaker Engagement and Support
Strategic Communications
Video Production
Web Design/Development
"
Lightspeed exceptionally delivered from start to finish. First, they did a wonderful job of researching and sourcing locations I wouldn't even have thought of. Then of course, they were incredible partners in handling all of the required registration, travel, and COVID-related forms and requirements for each traveler, and communicating the extensive requirements. Lightspeed also did an amazing job creating the online event portal, complete with swaying palm trees. And all that was BEFORE the VIP experience they created on the island for all our honorees and their guests."
– Nicole Stasiak, Senior Manager, Field and Events Marketing at Castlight Health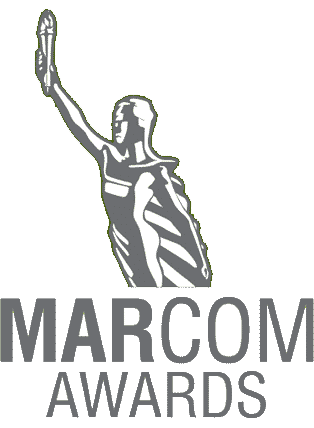 2021 Platinum MarCom
Event Design + Production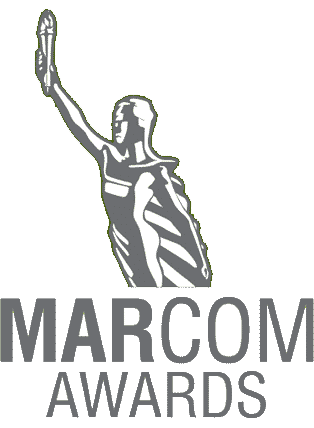 2021 Gold MarCom
Strategic Communications – Marketing/Promotion Campaign –Special Event

2021 Bronze Triangle ADDY
Event Design + Production