OrbitalRX – Brand Identity
OVERVIEW
Founded in 2017 by two former hospital pharmacy leaders, OrbitalRX has hit the ground running as a healthcare technology start-up that provides an all-in-one software solution to the problem of managing drug shortages in hospitals.
Their drug management platform helps reduce complexity, manage data and workflows, and better communicate with hospital leaders and other departments to proactively manage medication shortages.
CHALLENGE
The company founders had the practical know-how and experience to bring their software solution to life. They steadily gained investors as well as national attention. But a technology company is more than the software it sells, and our clients needed to build a fully fledged brand identity along with their growing business.
The growing national spotlight meant their brand and communications had to be more polished and professional than your average start-up. Without a CMO, the tech-savvy founders needed a marketing partner who could balance appealing design, practicality for multiple applications, and scientific accuracy in their brand elements. All that, and with an edgy flair.
This wasn't a case of refreshing an existing brand. This was building a visual identity from the ground up – from color palette and fonts to website design and tradeshow presence, and everything in between.
SOLUTION
Lightspeed developed numerous brand identities for consideration, not the least of which involved transforming a tetrahedral molecule (trust us, pharmacists love organic chemistry!) into a visually pleasing logo that could rock a variety of web, print, and apparel applications. Ditto with the color palette, designed to be eye-catching yet work as well on a golf shirt as on a business card or PowerPoint template.
With the brand identity approved, Lightspeed created initial marketing materials, sales collateral, website design, digital templates, apparel, merchandise, and the company's first tradeshow booth, including signage, digital screens, and setup.
RESULTS
In less than six months from their brand launch, the OrbitalRX team secured four marquee health system clients, added six new team members, and were on the cusp of their first venture capital funding round.
The process of building a brand identity from scratch also built trust between the client team and Lightspeed. Knowing we have their best interest at heart paved the way for a Lightspeed-led messaging update workshop and new copy for their website.
As their business continues to grow and expand, OrbitalRX knows their branding will represent them well in every avenue and application.
Ask us about how these and other services can elevate your brand:
Brand identity development
Logo creation
Branding and style guidelines
Creative development
Graphic design and layout
Website design
"
The team at Lightspeed took a thorough and thoughtful approach to developing our corporate branding, taking the time to understand our company, mission and values. The end result is a brand identity that truly reflects our company and our people."

– Chief Product Officer, OrbitalRX
"
One of my favorite aspect of our brand identity is that it truly stands out in our industry. It has become something that everyone in our company is proud of and identifies with because of the thorough and thoughtful approach. We feel confident in front of our clients and prospects with our brand representing us."

– CEO, OrbitalRX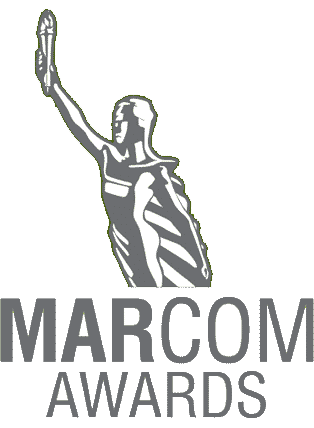 2019 MarCom:
Honorable Mention
Strategic Communications – Marketing/Promotion Campaign – Branding