US Commercial Sales Employee Engagement Campaign
OVERVIEW
The US Commercial (USC) team within Cisco Systems represents the largest single-market sales organization by revenue at the worldwide technology company. The team's 1,600+ sales and engineering experts represent multiple regional divisions across the US.
With their passion for technology and desire to help customers transform their business, the USC sales organization continues to drive growth for Cisco.
CHALLENGE
The USC team had grown consistently for several years. But then the group went through a tremendous amount of organizational change and related challenges over an 18-month period, and employee morale took a hit.
The leadership team knew navigating through the changes wasn't enough. They wanted to reinvigorate their team culture to re-engage employees, improve satisfaction and increase retention rates.
Rebuilding the organization's reputation as THE place to work within Cisco would require a broad employee engagement campaign. The comprehensive effort had to stay within budget and remain true to the team's foundational culture of focused execution, technical excellence, collaboration and fun.
SOLUTION
Lightspeed developed multiple creative directions for the client to choose from, all designed to invoke pride in the USC organization. The selected theme, It All Starts Here, expanded on the Cisco brand to further engage employees on a genuine and personal level.
The campaign launched at the start of Cisco's fiscal year, in conjunction with their annual "IMPACT" sales kickoff event:
All 1,600 employees received a pre-IMPACT preparation kit mailed to their homes, with a personal note from their senior leader encouraging them to show off their USC pride at the upcoming kickoff event. We made it easy for them: The kit included a customized luggage tag for getting there with style, and new USC buttons to give their event lanyards a touch of swag and team identity.
The kit's branded packaging and presentation of the giveaways gave a VIP touch to the outreach, underscoring the organization's appreciation for their employees as valued team members.
Newly created digital banners as well as USC-branded email and PowerPoint templates gave a distinctive yet Cisco brand-compliant look to the organization's communications before, during and after the sales kickoff.
Audience-specific IMPACT events, such as a women's diversity gathering, also received special USC-branded treatment.
To evoke pride of place among the geographically dispersed team members, the campaign incorporated a variety of regional imagery, from the Outer Banks of North Carolina to the iconic bridges of San Francisco.
RESULTS
The combined power of branding and visual design immersed employees in a strong, united identity for the organization. Nearly 100% of employees chose to participate in showing their USC pride at the sales kickoff by wearing the team buttons and branded merchandise created as part of the employee engagement campaign.
With the spark ignited to fire up the team even more, the campaign is designed to run throughout the fiscal year.
Ask us about these and other services for your next employee engagement campaign:
Branding and style guidelines
Creative development
Graphic design and layout
Merchandising services and fulfillment
Program management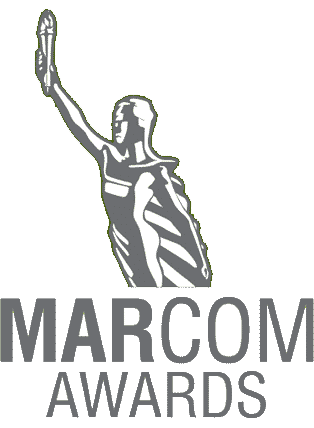 2019 Gold MarCom
Strategic Communications – Marketing/Promotion Campaign –Promotion/Marketing